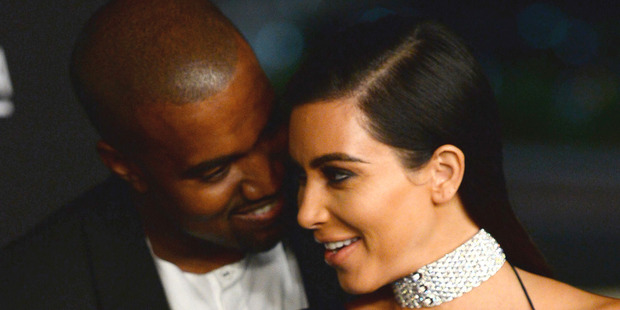 Kanye West's hospitalisation yesterday has renewed claims about there being a "Kardashian curse" around the men in the reality star's lives.
West's hospitalisation is just the latest disaster to befall the men in the famous family in recent years.
READ MORE:
• Kanye West hospitalised 'for his own safety'
• Kanye West emergency 911 call released, called a 'psychiatric emergency'
Last year, Lamar Odom, former husband of Khloe, was hospitalised after a near fatal overdose at a strip club that left him in a coma for several days.
Scott Disick, the estranged husband of Kourtney, checked himself into rehab last year after years of alcohol and drug abuse that led to the end of his marriage.
West, who married lead-Kardashian Kim in 2014 and who he has two children with, was hospitalised following what has been described as a psychotic breakdown following exhaustion from his world tour.
Fans have taken to Twitter to express their take on the alleged curse, with many calling for West to be "saved" from the family.
At BEST, the Kardashians choose men incapable of the level of their celebrity.

At worst, and most likely, the Kardashian Curse is a thing

— DayDay West (@turtlewithapen) 22 November 2016
Just a moment of silence for all the men the Kardashian curse has taken a toll of.pic.twitter.com/wiTLbAi27z

— heydy michelle. (@heydymichelle) 22 November 2016
Listen, will someone PLEASE rescue @kanyewest from #thekardashians before we lose him? #thatyouknow #HAM #DoBetter #KardashianCurse

— Gravy, PhD (@1StephenGraves) 22 November 2016
An article on Complex.com has slammed the claims, arguing that blaming the Kardashians absolves the men of all responsibility for their own actions.
The site also points out that Kris Humphries, the basketballer Kim was famously only married to for 72 days, averaged the best points of his career after divorcing the reality star.
Earlier this year, Kim was robbed at gunpoint in a Paris hotel. She has not appeared in public since, and filming on Keeping up with the Kardashians - the show that helped launch the family's collective careers - has been suspended.
Curse or not, fans are hoping to hear for only good news about Kanye in the coming days as more details about his condition come to light.