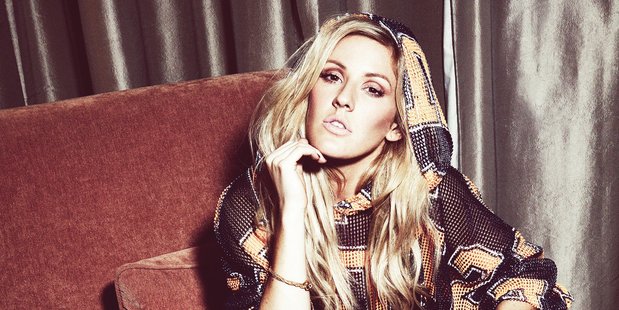 It's been six years since Ellie Goulding first exploded on to the pop music scene. She has scored prominent gigs, such as performing at Kate and Wills' wedding, but has not been portrayed as a dominant force comparable with Taylor Swift or Katy Perry. If her show at Auckland's Vector Arena on Saturday night is anything to go by, she definitely has the talent to place her among and above her peers.

While it was not a huge spectacle - the main set piece was a giant screen that seems compulsory in pop concerts - Goulding's vocals were the main draw and she delivered perfectly. Some of her songs are electronic but, right from opening number Aftertaste, there was never any doubt Goulding was singing live and absolutely slaying it.

The absence of some of her biggest hits, Lights and Goodness Gracious, was notable and disappointing, but she made up for it with solid vocals on tracks Still Falling for You and Figure 8.

Her set was neatly constructed so it flowed between genres and tones without ever jarring. She came out in a fluoro spandex one-piece for the electric pairing of Keep on Dancing and Don't Need Nobody¸ before changing into a lacy wedding-style dress for her quieter numbers, using quirkier songs like I Do What I Want as segues so that the majority of her 22-piece album was covered.

More could have been done with the staging. The giant screen was a distraction rather than adding to the show, outside of fan-anthem Army where the cameras were turned on the audience, generating much excitement.
Goulding brought just four dancers, who were there sporadically but added more colour than the strobe-lights did. Aside from that, it was no more stylish than local band Openside's opening act, which was enjoyable, promising, but totally unremarkable in its staging.

Goulding's audience interaction was not particularly special. Telling the audience how much you love them feels like a necessity when you have this type of following, and choosing to follow it up with Devotion was rather on the nose. She used the excuse of feeling shy to not talk much, which was an odd thing to say to an almost full stadium.

Saving Anything Could Happen and Love Me Like You Do for the encore was a great way to end the show, particularly with a rainbow confetti canon giving the last song a low-key equal rights message.

Goulding's voice alone made her show more than value for money, though if her story about playing in bars to 20 people is anything to go by; it's a talent that may be better served to low-key shows than trying to put on a theatrical spectacle. She is an enormously talented singer, and with a diverse arsenal of electro-pop hits at her disposal, she will hopefully continue to rise.

Who: Ellie Goulding with Openside
Where: Vector Arena, Auckland
When: Saturday, October 1