Taylor Swift may have bid auf wiedersehen to Calvin Harris but someone clearly didn't get the memo.
Yes, despite splitting back in July (and embarking on another whirlwind romance which has also since ended), a beer hall in Germany has immortalised the former couple together forever - in wax.
The Hofbräuhaus Berlin beer hall in Berlin has created the wax characters of the artists dressed in traditional Bavarian garb.
The pair are now on display ahead of their Oktoberfest celebration, which begins later this month. Because nothing says Lederhosen, beer and pretzels like Calvin and Taylor do.
We're sure the thousands of tourists set to flock to the city will appreciate the bizarre conversation piece, which raises such provocative questions as: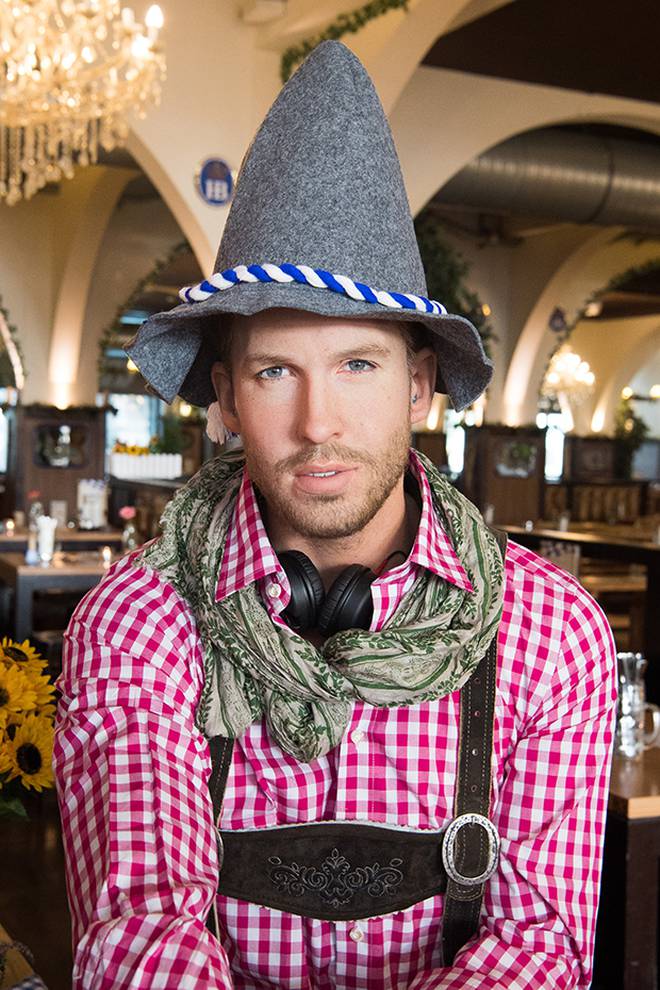 Is Calvin Harris trying to be Dumbledore in that foxy felt hat?
Who knew Taylor could pull off a dirndl so well?
Does Calvin have an epic DJ set ready for the Oktoberfest celebrations and can he fit those headphones over his hat?
P.S. Cool scarf, bro.
Both Harris and Swift have been immortalized in wax before at Madame Tussauds wax museum, but thankfully not in matching German outfits.