Jimmy Kimmel just hosted the ultimate Breaking Bad reunion in celebration of Bryan Cranston's Sweet 60th birthday.
Parodying MTV's series My Super Sweet 16, Cranston became the star of a 15-minute-long episode in which he and his friends plan the ultimate 60th birthday party.
READ MORE:
•Bachelor's group dates continue after show
•Stephie Key graduates in hot pink
We meet Cranston while he's still living at home with his parents, eating Gustav-O's cereal straight out of the box and ordering around his party planner - Jimmy Kimmel.
Bob Odenkirk (Saul Goodman) plays Cranston's best friend who's come to help pick a "bomb ass outfit", and sits on the bed handing out criticisms like "that hat's too hatty".
Cranston wears five crowns at once and ups his birthday budget to about $650,000 because "this is my time to shine bright like a diamond".
The theme is "Brion King"; Cranston dresses as a lion in a crown, Skinny Pete's the DJ, Sisqo legitimately pops up out of a Lamborghini to play Thong Song while Cranston dances under confetti.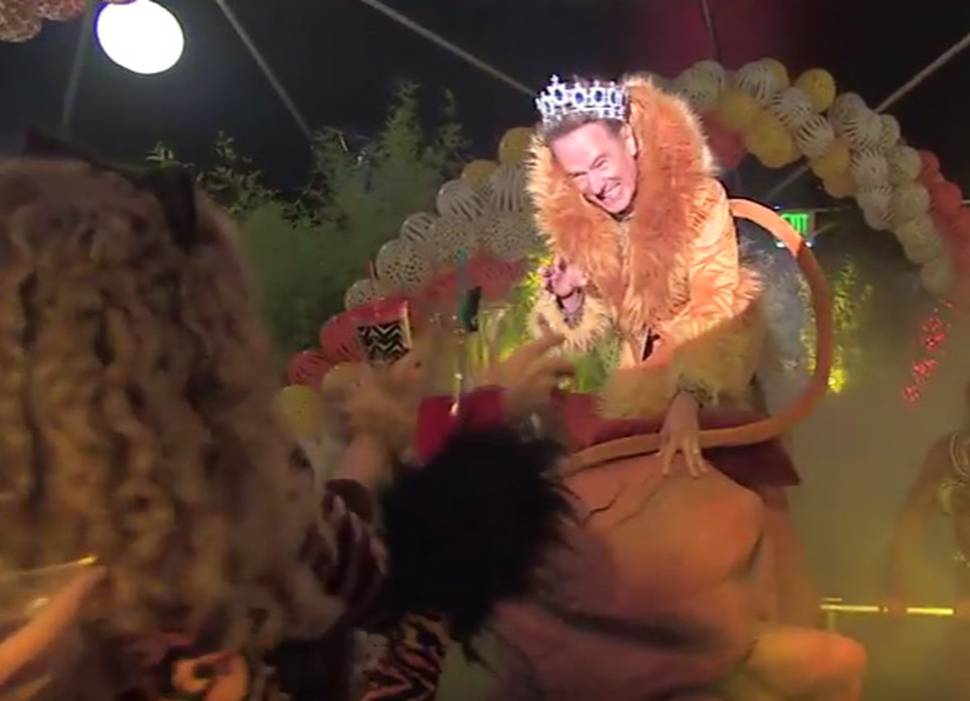 But by far the best part is Aaron Paul (labelled a "former child star") turning up wearing the same thing as Cranston.
"I carried your ass for six years and you are not gonna steal my thunder now. Go home and change or I'm going to have my dad throw your ass out," Cranston demands.
Paul replies: "You know when I told you I loved Trumbo? I didn't even see it", before signing off with a classic Jesse Pinkman-esque: "happy birthday, b****".
You can watch the full clip here, though be warned: it is a full 15 minutes long and obviously contains some strong language: