This story may contain spoilers ...
It's been panned for being slow and gimmicky, but a Kiwi comedian is credited for turning around the new season of The X-Files.
Stand-up comic and Flight of the Conchords star Rhys Darby stars in the latest episode of The X-Files, Mulder and Scully Meet the Were-Monster, which aired in the US overnight and screens here on Thursday.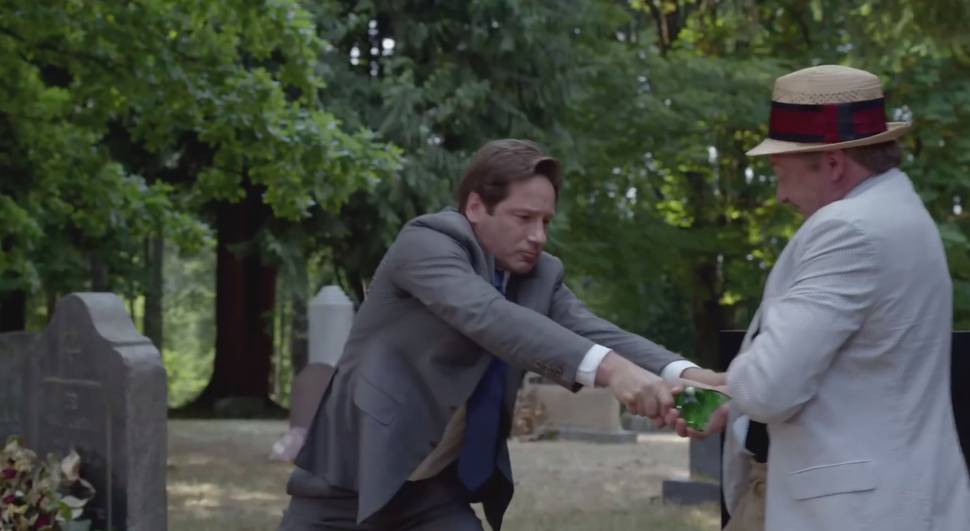 In it, Darby plays an eccentric cellphone salesman who - spoiler alert - is an "ancient man-sized human lizard accidentally infected by a bite and reverse-engineered into a humdrum middle-aged man".
In a trailer for the episode, Darby's character, called Guy, tries to attack and kill Mulder with a broken bottle - a scene in which Darby was cut and required three stitches to his hand.
Despite the first two episodes of the season receiving lackluster reviews, Darby's third episode - a creature-of-the-week stand alone episode with plenty of moments played for laughs - has been credited for turning its fortunes around.
"Rhys Darby was fantastic," wrote IGN. Bloody Disgusting agreed, calling Darby "perfectly cast as a fidgety, odd individual with transformation issues".
Indiewire also praised his performance, writing: "Darby's kooky edge makes the character of Guy feel more real than we could have expected. Whether or not it's the best episode of the season remains to be seen, but we're so glad to have seen this."
Cartermatt simply called Darby "brilliant".
Fans also praised the episode on Twitter.
Despite calling his role in the show a dream come true, Darby admits he's only just catching up on The X-Files' formative years.
"I never got to see much of it back in the day because I was in the New Zealand army for four years, the exact period of when it was on the air ... I missed the whole thing," he told The AV Club.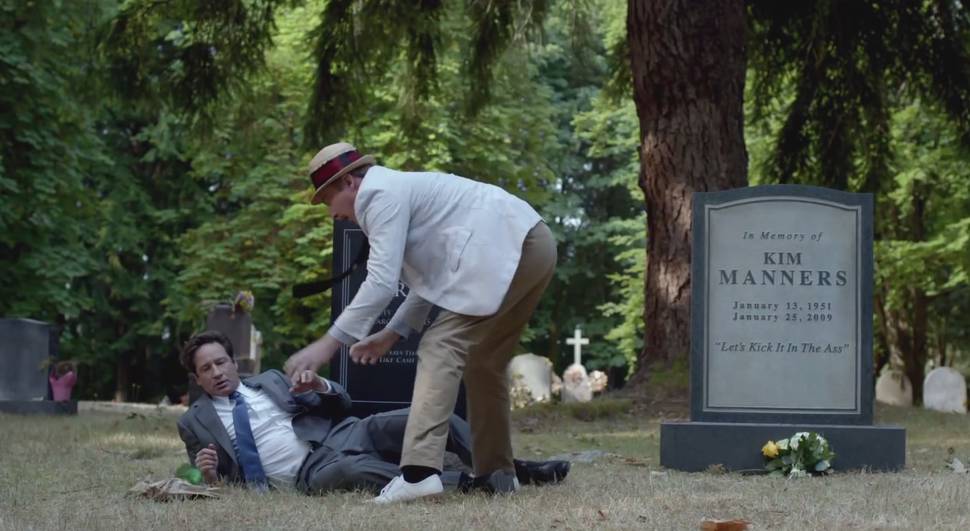 "Now I'm watching the show right from the beginning. I'm halfway through season three now, and I just absolutely love it. It's such a great show. So I can't believe I completely missed the bandwagon the first time around."
Darby told The AV Club his role was bigger than it seemed, as he helped Mulder to confront his own inner demons.
"I get to remind him of what his quest has been and how he is a believer and should be a believer. Because that's what he is and he's kind of lost that within himself and needs to be reminded of it all."
Darby also admits he took home a lasting memory of his time on the show in the form of a scar on his finger, which happened during his bottle fight with Mulder.
"It required a few stitches," Darby told Entertainment Weekly. "But now I've got a nice little scar to remind me of The X-Files. The guy stitched it up with a couple of little x's ... It all makes sense."
The episode screens in New Zealand on TV2 on Thursday at 8.30pm.
- nzherald.co.nz