Matt Whelan goes against type in his new play, finds Barney McDonald.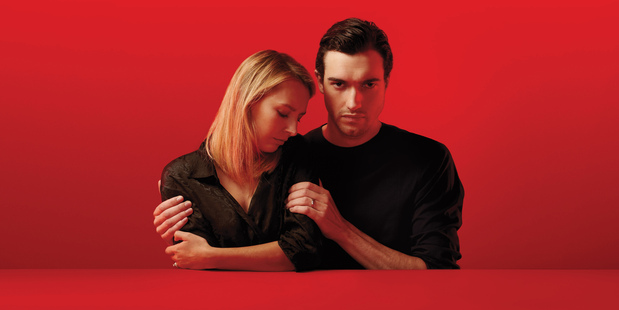 Described as "a seething play of thrilling twists and turns", American playwright Amy Herzog's Belleville should give Silo Theatre ample space in which to explore Generation Y's "sense of entitlement to success and happiness and their inability to deal with suffering and disappointment".
Also known as Millennials, the unnatural successors to Generation X were born in the latter stages of the last millennium, are civic-minded, narcissistic, detached from institutions, networked with friends, wealth-focused but lumbered with debt and the recent world economic crisis. In other words, they're like any other generation, and yet somehow different.
In his late 20s, Auckland actor Matt Whelan could easily fit the bill, in more ways than one, which makes him an ideal candidate to play the lead opposite Sophie Henderson, directed by Oliver Driver, who certainly isn't Gen Y. Except Whelan doesn't appear to share many of his contemporaries' archetypal traits.
"For me, a sense of success comes from earning it," he says. "I think our generation is often led to believe otherwise. For me as an actor, success is being able to work. I have ambitions and dreams, but also I think it's important to relish the present."
Sage words for one so young and so easily wrapped into a stereotype that sociologists and journalists readily pander to. Fortunately Whelan isn't going to play the clique game, even if he is willing to explore it on stage.
"It's often easier to label someone or a group of people rather than dig deeper and try to understand what they're really about," he insists. "Or sometimes labels are used in a way that makes people feel better about themselves by trivialising or demeaning others. I'm all for thinking before making assumptions about something or someone I'm not familiar with."
We should certainly bear this in mind when contemplating two of Whelan's other passions besides acting: writing narrative for electronic games and collecting board games.
Sociological definitions of Gen Y don't go into specifics about collecting habits of the species, but it isn't a stretch to loosely apply the label "nerd" to Whelan.
"Perhaps," laughs Whelan. "Nothing huge but I've got a good 40 or 50 games. Okay, that sounds like a lot. I'm a big fan of European board games. Overall, I think my favourite genre would be negotiation games, as they tend to be the most fun to play with a big group of people."
These latter games must feed into his ability to write stories for games on mobile phones, a job he fits in around his frequent acting work.
"A friend was working as a writer and mentioned they were looking for a new addition to the team," he explains.
"I went through the application process and ended up getting an internship with the company. It's a really fun job and it's rewarding to develop story and character content for such a large audience. I'm a bit of a gamer myself so it's exciting to be working in that industry as well."
Belleville plays at Auckland's Silo Theatre August 29 to September 20.