One of the best games on the Playstation 3 has been transported onto the PS4. Chris Schulz asks Naughty Dog programmer Jason Greggory how they did it.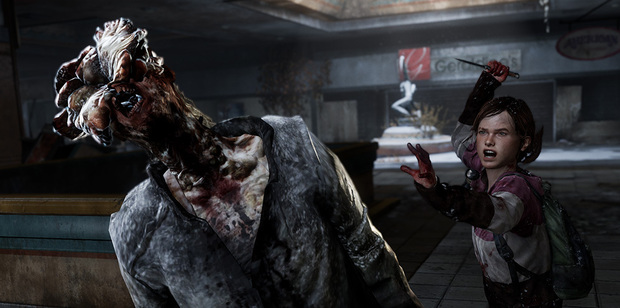 nzherald.co.nz: How big a task was it to move a massive game like The Last of Us onto a brand new console?
Jason Greggory: It was a pretty intensive task from a programming standpoint. It was quite a lot of work - what we're doing in essence is taking a game engine that functioned and was tailored and designed for the Playstation 3 and converting it to the Playstation 4. We were able to use a lot of the code, but a lot of the systems had to be rewritten from the ground up. There was a lot of work involved.
What are the biggest changes that fans of the PS3 version will see on the PS4?
We explicitly set out to make the last of us a remastered experience not a reinvented experience. We tried to make the gameplay true to the original game in every way. You're going to notice the improved graphics fidelity: of course you're going to notice the 60 frames-per-second and 1080 graphics.
When you turn the flashlight on and off it feels like it's in your hand now. Just changes to fit into the PS4 system.
A lot of the programming issues might have been predictable. Were there issues that came up that you couldn't predict?
One of the first things we did when we understood the specs for the PS4 and formulated a plan that allowed us to use the code from the PS3 system on the PS4. It was pretty easier to predict that those things needed to move. On the rendering side of things, it was a little more unpredictable because until you get the hands on the actual CPU and learn its ins and outs and idiosyncrasies, it's hard to predict just how you'll be able to pull off a particular graphics effect on the new CPUs.
Game review: The Last of Us Remastered
How much of the game's amazing graphics needed to be redrawn for the PS4 version?
The majority of what we did was not reauthoring assets as much as upres-ing assets. When we audit textures, 2D or 3D texture maps, we augment them at a higher resolution than will be used in a game. We do that so we have control over how the asset gets compressed and fits on the console and works in that particular game. So we were lucky that a lot of our assets were already higher res than we needed and we were able to just bump up the resolution than we were using.
Was it always a given that The Last of Us would end up on the PS4? When was that decision made?
The original idea came up towards the end of The Last of Us PS3 project. We knew we'd have to move our engine over to the PS4 anyway and what better way to do that than to take a completed game with all of its assets and code. We figured if we could pull that off we'd be totally set for whatever we did next on the platform. Another big benefit is, imagine you're a new studio making the jump blind, a lot of times you're guessing what the console can do. Here we already have a bassline.
Will that information be used on future projects, like Uncharted 4?
We're set up so we can work on two projects at once. We do a lot of code sharing between projects, a lot of the experiences we learnt on the PS4 will be shared. There's a lot of communication, we all sit together.
Did you put any in-jokes or hidden easter eggs into the game? Should gamers be looking for these?
If we told you that'd be no fun right? There are various places you can find artists' signatures on walls ...
Lastly, is there any chance of a sequel?
I don't think we've announced anything like that, we can't talk to that right now sorry. Good try though.
Win a Playstation 4 console and a copy of The Last of Us!
Winner of more than 200 Game of the Year awards, The Last of Us has been rebuilt for the PlayStation4 system. Now featuring full 1080p, higher resolution character models, improved shadows and lighting, in addition to several other gameplay improvements.
Twenty years after a pandemic has radically changed civilization, infected humans run wild and survivors are killing each other for food, weapons and whatever they can get their hands on. Joel, a violent survivor, is hired to smuggle a 14 year-old girl, Ellie, out of an oppressive military quarantine zone, but what starts as a small job soon transforms into a brutal journey across the US.
The Last of Us Remastered includes the Abandoned Territories Map Pack, Reclaimed Territories Map Pack, and the critically acclaimed The Last of Us: Left Behind Single Player campaign that combines themes of survival, loyalty, and love with tense, survival-action gameplay.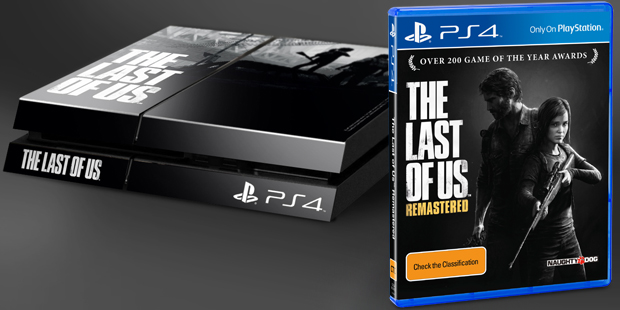 Thanks to PlayStation, nzherald.co.nz is giving away a prize pack that includes a Playstation 4 console, a copy of The Last of Us Remastered, a skin, a statue and a USB cassette. One runner-up will win a copy of the game.
Use the entry form below to enter. You must be aged over 18 to win.
- nzherald.co.nz