Will Hall revels in his Trivial character, he tells Janie Smith.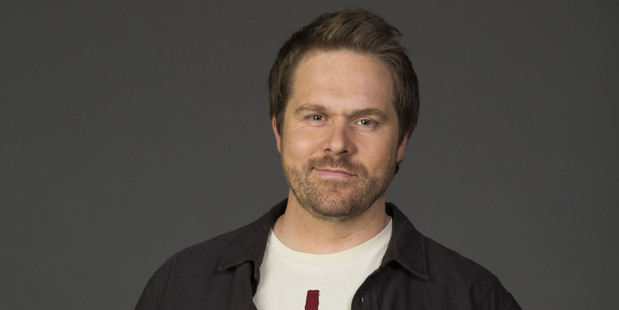 Having the last laugh was a bittersweet experience for Will Hall. The Nothing Trivial actor says his character Cory's signature laugh is what he'll miss most about the role.
His memory was that the annoying laugh had been specified in his audition, but when he later used it to teach a drama class, he realised the idea was his own invention.
"It was the first time I'd read that scene since I auditioned and I went, 'Hang on, there was no annoying laugh'. It was something I just added accidentally - or on purpose - at the time and it just stuck. It was definitely then written into future scripts. It might have been my fault."
Reprising the role of opposition pub-team leader, nemesis of Mac (Shane Cortese) and unlikely friend of Tandi Wright's character Catherine for the Nothing Trivial telefeature finale was a pleasant surprise for Hall.
The movie-length feature picks up where the show's third season left off, with Catherine's fate hanging in the balance after she was hit by a van.
It's a chance for the show to wrap up its storylines after it was cancelled last year, to the disappointment of the cast and fans alike.
Hall says the cast read about the cancellation online before the producers told them.
"We kept filming last year while the show went to air, so we'd only just finished. The show had only come off the air maybe the week before and we had a big cast dinner where we all got together and celebrated ... We were quite apprehensive, too, though."
He says the writers had already started working on a fourth season when they found out that it wouldn't be going ahead. Instead, the show was granted a movie-length finale.
"To do it again was a very pleasant surprise. I did not think I would be walking in his shoes again, I thought that it was all over," says Hall.
"Cory is such a fun character. It's fun to play the guy who is the antagonist of the piece. He gets to rark up the core cast, he gets to say things that we'd quite like to say in everyday life, but we don't because we've got a conscience and we have enough manners not to go there."
Cory's irritating laugh has been a double-edged sword. "When it calls for me to laugh in a script where I'm playing something else, it's very hard not to do his annoying laugh, because that's kind of specific and a bit weird to that character.
"I have to find a new laugh, basically. That laugh's going to die with Cory. Not that Cory dies," he hastens to add.
"There's room for a spin-off. I think it's time we saw the world through his eyes. I did really enjoy playing the character and although we only got to come back and do a movie-length show, I do still get to do some pretty cool things in that 90 minutes."
There's even the possibility of a romance between Cory and Mac's vindictive ex-wife, Jo (Katherine Kennard), which Hall says would make them "the most hated couple on New Zealand TV this year".
"I'm okay with that, it's good. It means we're doing our jobs. There will be some people who can sympathise with those two characters.
"I'm not saying I'm looking for a Jo myself in real life, but it's nice to see those two characters a bit rounded out.
"We've seen enough of bloody Shane Cortese and Tandi Wright, surely," he jokes. "We want to see something new."
Watching the telefeature was an emotional rollercoaster - he's proud of what the cast and crew achieved, but it's hard to say goodbye to the characters.
"I think there were definitely legs in the show. The characters still had stories to tell and what made the show was so popular was that it was everyday Kiwis."
As far as Cory goes, Hall's biggest regret is never getting to see his character's fabled jacuzzi.
"Without fail, every third or fourth episode he'll talk about this amazing jacuzzi he's got. All I was hanging out for was the scene in the jacuzzi with Sex on a Stick.
"Short of that, I thought Cory and Michelle (Nicole Whippy) would be a fiery couple. There would be a few fireworks there and they'd have to keep it on the down-low."
* The Nothing Trivial telefeature screens tonight at 8.30pm on TV One.