NZ On Screen Content Director Irene Gardiner takes a look back at former Prime Minister Sir Robert Muldoon's best known TV moments, as we mark 30 years since his exit in the 1984 snap election.
This Monday July 14 is the 30th anniversary of the 1984 snap election - which saw Prime Minister Robert Muldoon voted out after a nine year reign.
Love him or hate him, you would be hard placed to argue that Muldoon was not a memorable New Zealand politician, and his feisty behaviour on television was a significant part of his media image.
His fierce reputation was certainly well in evidence in his famous 1976 television interview with broadcaster Simon Walker - our first big TV current affairs scrap. The interview is full of great moments as the two participants square off, but perhaps the best line of all is near the end - "I will not have some smart alec interviewer changing the rules half way through."
The Tonight interview shows Muldoon in all his stroppy glory, but by 1984 things were on the turn for him. With his slim majority in tatters, he called a snap election - his surprise corridor announcement becoming another of his most memorable television moments. It was widely suggested that Muldoon was drunk, or perhaps he just believed in his own invincibility a little too much.
For better or worse, the election had been announced, the campaign was on, and six days out from the election, Muldoon and Labour Leader David Lange faced off across a table in a TVNZ leaders' debate chaired by Ian Johnstone. It was time for another of Muldoon's most famous lines - his parting shot of "I love you, Mr Lange" felt almost like an admission of defeat, and was one of the more remarkable moments in NZ political history. Ian Johnstone later said it felt like the instant where he saw the changing of the guard from the old to the new.
The election duly took place on July 14, Muldoon and his National government were voted out, and Labour's David Lange and his team were in.
These remarkable Eyewitness News interviews, conducted two days after the election, saw TVNZ political reporter Richard Harman talking to defeated PM Muldoon, then to PM-in-waiting Lange. With the two divided on the need to devalue the dollar, the country was on the brink of an economic and constitutional crisis, and the stand-off played out on the nation's TV screens. A defiant Muldoon seemed to be acting as if the election had never happened.
For a broader look at the Muldoon life story, including many of the famous moments mentioned above, the two-part Muldoon biography documentary The Grim Face of Power, made by the late Neil Roberts in 1994, is well worth a watch.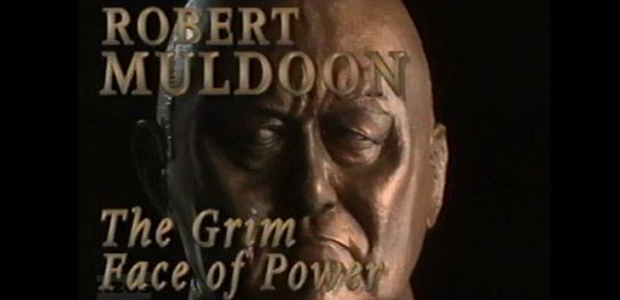 You can see the documentary here:



And for some light relief after all those grim faces - Muldoon also made an appearance in this 1980 music video for the novelty song Culture?. It was the band The Knobz' response to the PM's controversial refusal to lift a 40 per cent sales tax on recorded music.
Warning - this one contains a fake Muldoon: