What's with all the dead people on our screens? Chris Schulz chats to Omar Epps about the undead in his new show, Resurrection.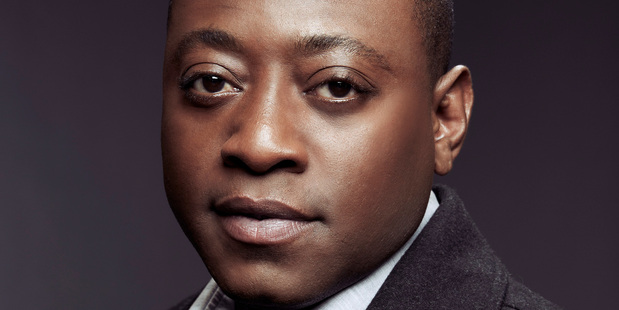 On The Walking Dead, they stagger about, groaning, decaying and munching on intestines. On The Returned, they're a little more subtle, eating too much and never sleeping.
And on The Leftovers, they appear as invisible ghosts from a past many can't forget.
It seems that whenever you turn on the TV these days, there are dead people everywhere.
But the undead that re-appear on TV2's new show Resurrection are different to most of those populating our screens at present: they're just like you and me.
"Are they zombies? No," explains Omar Epps, the former House star who plays agent "Marty" Bellamy in the hit show, which begins its first season run on Wednesday.
"The people returning are real people and that's part of the shock and awe that the other characters have to accept," he says.
Based on the Jason Mott novel, Resurrection deals with the pandemonium that breaks out when people formerly thought dead mysteriously turn up many years later as if nothing had happened.
Epps plays an agent tasked with finding the parents of an 8-year-old boy called Jacob who, in the opening moments of the first episode, wakes up in a rice field in China looking exactly the same as he did when he supposedly drowned 32 years ago.
The show unfolds slowly and deals delicately with the grief -- and relief -- of the families coping with the return of those who have been resurrected.
"This is really a family drama," explains Epps. "It's really genuine and organic. It's not some sort of creepy thing. It's not framed around the people who are returning. There's darkness and light, there's good people and bad people, good situations and bad situations."
If it sounds like a similar concept to other shows on TV at the moment, that's because it is.
But Epps says shows like Resurrection are becoming popular because they deal with universal topics.
"The thing that made me believe that this show could resonate is because in humanity the true connective tissue, more than anything, is life and death. It doesn't matter if you're spiritual or an atheist -- none of that matters [because] we're all alive and we know that physically we're all going to die.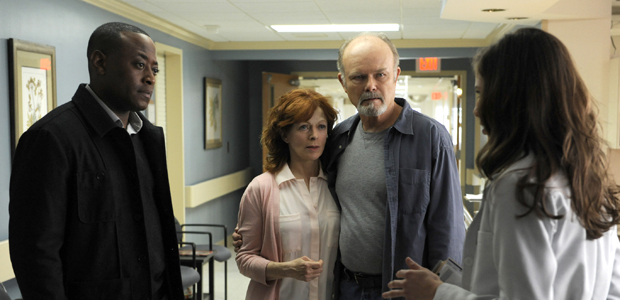 "A show like Resurrection explores those big 'What ifs?' What happens when you die? What's this all about?" Similar to shows like Lost and Under the Dome, Resurrection sets up a tempting premise that draws viewers in. But Epps is well aware that if the questions raised by the show aren't answered, fans could quickly depart.
"It's the type of story framework where you pull one thread and the whole sweater could come apart," he says.
"There are some things that are resolved, but bigger than that, for every answer you have another couple of questions. Over the first season it really becomes less about that. You really dive into the characters, their emotions, their actions and why this is happening falls into the background.
"It keeps spiralling [and] we end things in a great place."
For someone known for his long-running role on House, Epps has embraced the supernatural and sci-fi elements of the show. But it's a role he admits keeps him on his toes.
"It's very difficult to ground your character in a phenomenon that's never happened. It's the type of thing that, as an actor, you really have to live in the circumstance. Characters who start out on the left might end up on the right.
"The twists and turns are unpredictable, which is good."
It's a formula that's been embraced by viewers: ratings have been good, and Resurrection's about to start shooting a second season -- a rarity in America's cut-throat TV world.
And Epps says fans love sharing their theories about why dead people are coming back to life.
"There are all these theories. People are really on it. They're like, 'that painting on the wall -- that meant something. Because he was wearing a shirt that colour -- it means something.'
"People are engaging, and that's what we want."
But there's one theory that still makes him laugh.
"People are like, please don't let it be aliens."
What's what
With so many shows blending sci-fi with spiritual elements, we thought it was time to explain exactly which one is which.
Extant
You can thank Gravity for this one: Extant - screening on Prime from July 24 - follows Halle Berry's character Molly, an astronaut and mother of a robotic son who returns from spending a year in outer space only to discover she's pregnant. Exactly what's inside her growing belly is what the show's first season deals with.
The Returned
This spooky subtitled French drama bears the biggest likeness to Resurrection and was routinely hailed among last year's best shows. In it, relatives return to families living in a small village many years after their death with subtle changes, sparking chaotic events. A second season is due this year, and a US remake is in development.
The Leftovers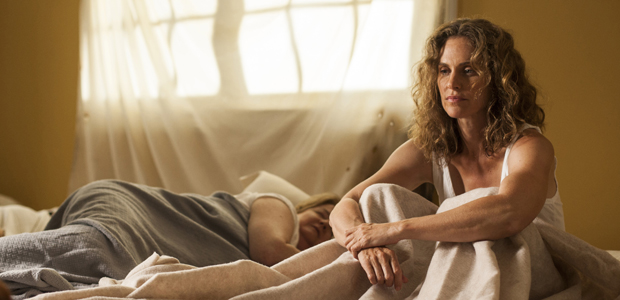 Currently screening on Sky's Soho channel and based on the Tom Perrotta novel of the same name, The Leftovers is from ex-Lost co-showrunner Damon Lindelof and is just like Resurrection - but in reverse. It deals with the aftermath of 2 per cent of the Earth's population mysteriously disappearing, and reviewers have labelled it "flawed but fascinating".
The Last Ship
Executive produced by Michael Bay, The Last Ship follows the 217-strong crew of a destroyer left to its own devices after a mystery virus wipes out most of the planet's population. Three episodes have screened in America to mixed reviews: the Lincoln Journal Star called it a "24-like thrill ride", and Variety joked it hoped it could find its "sea legs".
Constantine
Yes, there's already been a pretty average film starring Keanu Reeves on this one, but the TV show promises to be different. Based on the Hellblazer comics, it follows the awesome Matt Ryan as John Constantine, a wise-cracking dabbler in dark arts single-handedly fighting a growing spiritual presence on Earth. The NBC show's first trailer looks incredible.
What: Resurrection
Where: Premieres on TV2 over two nights -- Wednesday, July 16 at 8.55pm and Thursday, July 17, 8.30pm. Future episodes screen on Thursdays.
For fans of: Lost, The Leftovers, The Returned, Under the Dome.
- TimeOut