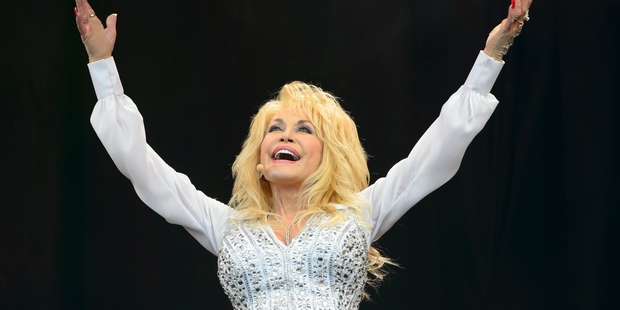 In terms of audience numbers, the undisputed queen of Glastonbury 2014 was Dolly Parton. Or rather, "Glastenburr", as she pronounced it, and which it should surely be renamed in her honour.
Everyone came out for Dolly, leaving the other stages bereft of audiences. Maybe the performers were there too. I don't think anyone would have noticed.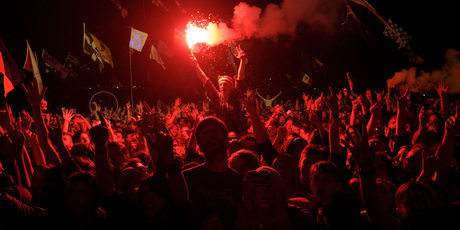 Being an old pro, she rose triumphantly to the occasion. "I grew up on a farm so this mud ain't nothin' new to me," she announced in that cartoonishly country voice that makes everything she says sound like homespun wisdom.
And to prove it, she had written a new song for the occasion, prosaically entitled Mud, the chorus of which went "mud, mud, mud, mud, mud".
Fortunately she played the hits too, leading lusty singalongs of Jolene, Islands In The Stream, 9 to 5 and a life-enhancing I Will Always Love You. "Thanks for singing along with me, I heard you out there!" she trilled, sounding genuinely delighted.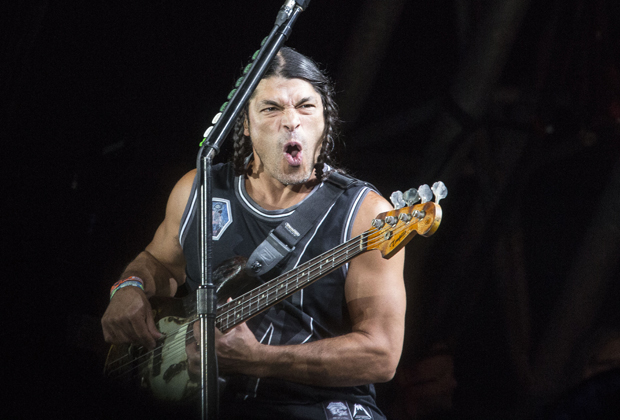 The bass player for Metallica, Robert Trujillo, strikes a pose during the American band's headlining set. Photo / AP
Despite the challenging conditions, she looked as immaculate as ever in a spangly tight-fitting purple waistcoat and trouser combo with giant bouffant wig that she said was originally modelled on the look of the local town tramp, a
word that presumably has different connotations in Tennessee than in Somerset.
The 68-year-old's not just a pretty face, though - she played guitar, melodian, banjo and saxophone, sang like a nightingale, and delivered old and new songs as if she meant every word.
A spectral version of folk murder ballad The Banks Of the Ohio was particularly moving, while the huge crowd got into a rousing gospel rock version of Bob Jovi's Lay Your Hands On Me with some guest twiddling by guitarist Richie Sambora.
Parton's successful performance came a day after heavy metallers Metallica delivered a masterclass in rock dynamics.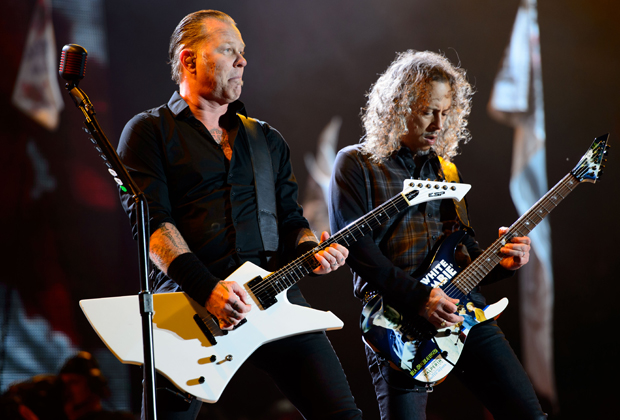 Metallica lead singer James Hetfield (left) and guitarist Kirk Hammett rocked. Photo / AP
There had been scepticism among many about a heavy metal band headlining such an eclectic festival but it ended with what was until then the biggest crowd of the weekend roaring their approval.
The American superstars knew they had something to prove and they turned it on. The sound was fantastic, the playing focused and relentless. Frontman guitarist James Hetfield addressed the crowd with just the right balance of humility and arrogance, conscious that he was representing a much maligned musical genre, and calling upon a Glastonbury spirit of tolerance and diversity. "Do you want heavy? Do you want heavy? Metallica gives you heavy, baby!"