Bach:
Brandenburg Concertos
(Harmonia Mundi)
Verdict:
Superb Baroque band takes Bach from the drawing room to the tavern and beyond.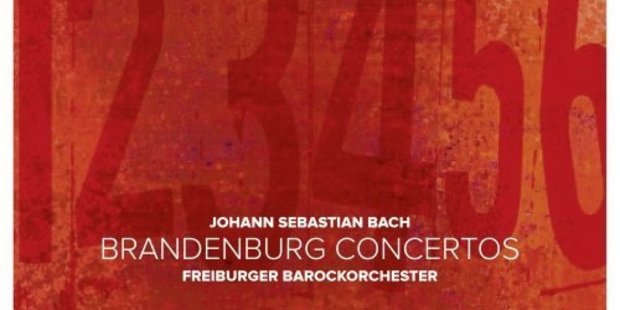 The appearance of yet another Brandenburg Concertos recording is a reminder that these masterpieces might not have come down to us.
Despite being graced by one of Bach's most obsequious dedications, they were never performed for the good Margrave of Brandenburg-Schwedt.
The score ended up sold for a pittance and was not discovered until a century after the composer's death.
The Freiburger Barockorchester is one of the best Baroque bands. Arts Channel subscribers may have caught them playing these six concertos in a 2001 concert, filmed in Cothen Castle's Hall of Mirrors.
Thirteen years on, this new double-CD marks a significant departure.
The opening movement of the First Concerto takes us from palace to tavern, with wild and lusty horns. Later, after a russet-toned Polonaise, they enthusiastically punch their way through its Trio. The Freiburg musicians offer a grand tour of the limitless and often earthy possibilities of going back-to-Baroque.
The archaic gambas come out to play in the Sixth Concerto (the next up in this eccentrically ordered collection). A lingering Andante positively throbs with emotion.
Jaroslav Roucek's trumpet projects a certain rustic thrust in the Second Concerto, with a runaway Finale that, at 2'37", is the second swiftest I've come across.
However, when is fast too fast? Perhaps the Third Concerto's final movement will have sceptics suggesting that this ensemble rebrand itself the Freiburg Steamroller, but try to resist being swept away by the joyous vitality of it all.
The orchestral passages in the Fifth Concerto come across as a little scaled down in sound although the trio of soloists (violinist Petra Mullejans, flautist Susanne Kaiser and harpsichordist Sebastian Wienand) is exquisite, especially when they have the Affetuoso slow movement to themselves.
Listen out, too, for Weinand's apocalyptic toccata of a cadenza in the first movement.
The final offering, the Fourth Concerto, is at its most ferocious in its Finale, thanks to the tremolo fury cooked up by violinist Gottfried von der Goltz.
Yet the gentle echoing Andante reveals the extraordinary range of the 18th-century palette, one with which the Freiburger Barockorchester paints so well.