Liam Neeson is back in high-octane mode in a hijack thriller with a difference. He talks to Russell Baillie.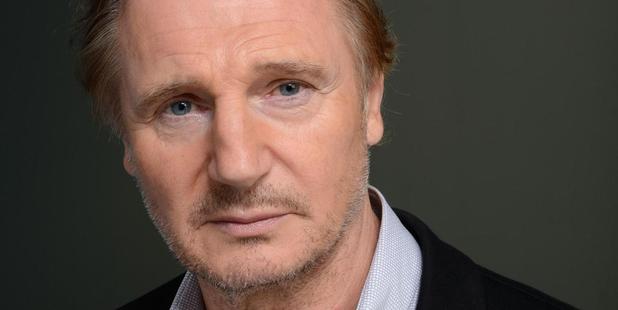 The title of Liam Neeson's latest movie would fit the state of his career right now.
The film is called Non-Stop. Not counting various animation gigs (including runaway hit The Lego Movie), his appearance in the airborne action-thriller is one of half a dozen films Neeson will have out this year.
Which also means he is about to become The Most Interviewed Man on the Planet. Though down the line from New York, he projects a mood of calm chumminess as TimeOut gets him for a 10-minute chat.
"Yeah, you know it's junket purgatory," he says of life in promotional mode, "but it's necessary. I am proud of the film, so I love going out to bat for it."
Neeson certainly doesn't mind the taste of popcorn. About the time in a career when most action movie stars are deciding whether sequel number VIII or IV will be the one to restore their lustre, the 61-year-old is still a relative newcomer to the big-bang genre.
Neeson's breakthrough years rivalled Madame Tussauds for replicating historical figures - Oskar Schindler, Rob Roy McGregor, Michael Collins, Alfred Kinsey. He would have played Abraham Lincoln too if he hadn't opted out during the Spielberg movie's long journey to production.
But then came his warrior-mentor roles in the revived Star Wars and rebooted Batman trilogies.
After characters ready-made to be action figures came roles as action heroes - his CIA guy Bryan Mills in the box office hits Taken and Taken 2; His wolf-fighting Alaskan plane crash survivor in The Grey; His scientist whose identity is stolen on a trip to Berlin in Unknown.
That last one was directed by Spaniard Jaume Collet-Serra, the man behind Non-Stop. In the new film, the Irish star plays Bill Marks, a US Federal Air Marshal - "an alcoholic ex-NYPD guy with some serious issues, I think" - on what turns out to be an eventful transatlantic flight, one that is seemingly being hijacked by one cryptic threatening text message after another ... or is it Marks himself?
"I think Jaume, our director, has very cleverly planted that early on in the audience - that sure, there is Liam Neeson, he is going to save the day. But maybe he's not, actually."
Neeson didn't need much convincing to take the role.
"I call it my cup of tea litmus paper test. I start the reading the script and if I get up to make a cup of tea by page 10, I know there is something wrong with the script. This one I read from cover to cover."
Also helping was that the plane set was built in Queens, not far from the New York home where he has raised his two teenage sons as a single father after the 2009 death of his wife, Natasha Richardson, in a skiing accident.
Her passing is something he's finally talked about to American current affairs show 60 Minutes during his Non-Stop promotional stint.
But his personal life is not something that's easily broached in a short phone chat. His run of action films in past years may deal with life or death situations, but emotionally, they're deeply shallow.
It seems Neeson's role in them is to be the intelligent, sympathetic physically-adept bloke we can't help but follow as the implausibilities start mounting up ...
"Well you tell me, what implausibilities?" he chuckles, when TimeOut clumsily attempts to formulate a question along the lines of: "Why do movie-goers believe in Liam Neeson in unbelievable circumstances?"
"Well, you are always trying to make the unbelievable believable aren't you?" he says. "And I try, as much as I can, to not try and be a superhero. I like to show a vulnerability in these guys and a sensitivity, and I am aware that the audience are seeing the story through your eyes.
"So I am acting as the audience and also as a practitioner in the movie, you know? So I just always try and look for the human vulnerability. Taken was a guy who was obsessed with finding his daughter, but it's very, very human, you know?
"And with this Non-Stop, it's a guy who has had a chequered past and had a tragedy in his life, losing a daughter and has taken to the alcohol in a very, very big way. So the trial for him at the start of this film is, can he get a flight to England without having a drink ..."
And the character's problems don't stop with his inability to stay away from the duty-free. There's panic and mayhem and violence, including a vicious fight within the confines of one of the airliner's restrooms.
"We shot it all in one day," he says of the cramped stoush. "We had to shoot it out of sequence for various reasons, so we had to be very, very familiar with the dance moves of the flight, if you know what I mean. But we got it done. It was a tough old day but it was a good fight."
Neeson says he's looking forward to the day - assuming, that is, that airlines think it's okay to run a film that does so much damage to one airliner - that he sees it playing on a plane.
"I can't wait to see it on an aeroplane, especially seeing it over somebody's shoulders as they are watching it. Get up and go to the bathroom and come back very slowly, you know?"
And with that, it's last question time. Given Neeson's devastatingly funny turn as himself opposite Ricky Gervais and Stephen Merchant in Life's Too Short - the actor turns up to earnestly ask their advice on breaking into stand-up - how is that comedy career going?
"That was a good little sketch," he laughs. He adds he does get to be funny in one of his other many movies this year - A Million Ways to Die in the West, which is Seth "Family Guy" MacFarlane's life-action attempt to lower the tone on Westerns - helped along by Charlize Theron among others.
As the "the most vicious gunfighter in the territory", according to the trailer, Neeson is once again armed and dangerous.
"It's a comedy but the straighter I am, the more serious I am, the funnier it is. So I don't actually to get to be funny. But everyone is funny in the film, except me."
Who: Liam Neeson
What: Non-Stop
When: Opens at cinemas today.
- TimeOut