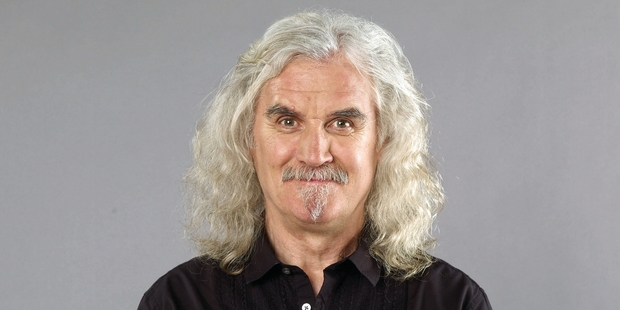 Scottish comedian Billy Connolly will tour New Zealand this year, bringing his "High Horse Tour" to 12 cities and towns in April and May.
Last year, Connolly vowed to continue performing live stand-up comedy despite struggling with his memory after a diagnosis of the "initial symptoms" of Parkinson's disease.
He has also recently been given the all-clear from prostate cancer.
The comedian is no stranger to these shores, having toured here extensively since his first live stand-up shows in 1978.
He is also married to New Zealand-born actress and psychologist Pamela Stephenson, whose biography of her husband, called Billy, was a huge bestseller.
More than 60,000 Kiwis attended shows during his last tour in 2009.
Connolly has also starred on TV and in movies, including Peter Jackson's film versions of The Hobbit, where he plays Dain Ironfoot.
Promoter Ian Magan said it would be great to have Connolly back touring the country.
"In the 36 years he has visited New Zealand, Billy has become a true friend to Kiwis, who love his irreverent and topical humour."
Born in Glasgow, Connolly started working life as a welder in the city's shipyards and initially achieved fame on the Scottish folk music scene before concentrating on comedy.
His upcoming tour includes stops in Napier, Auckland, New Plymouth, Palmerston North, Christchurch, Timaru, Invercargill, Queenstown, Dunedin, Blenheim, Wellington and Hamilton.
Tickets go on sale on February 7 through Ticketek, Ticketmaster and TicketDirect.