Dan Greenawalt, a creative director at Turn 10 Studios, discusses the ridiculously intricate detail that went into making Xbox One racing game Forza Motorsport 5.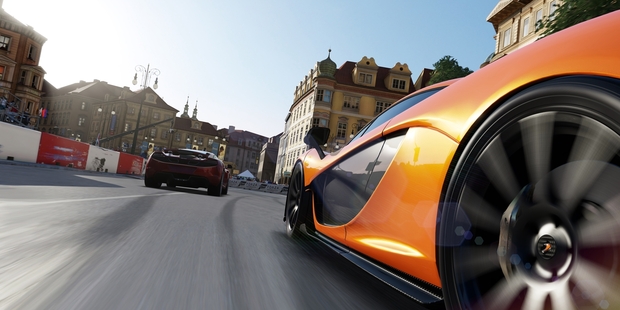 Forza 5 seems super-realistic in terms of car design and handling. What kind of research went into this part of the game?
As a simulation, we place a high value on getting the details right - making sure our cars look and sound precisely as they do in real life. For Forza 5, we've made big advancements in car dynamics, including a new suspension system that allows us to accurately animate a huge variety of different suspension types. For the first time we're able to model cars that have a different suspension type between the rear and front axles, which gives each car a more precise, lifelike feel.
What are the biggest innovations in Forza 5?
Our new graphics engine has been built from scratch to emphasise light and atmosphere, as well as to put a premium on the types of minute details car lovers will recognise and appreciate. We have recreated thousands of textures that are all based on physically based materials - they reflect and refract light precisely as those materials do in the real world. We're able to render those tiny imperfections - those subtle characteristics that make the cars in Forza Motorsport 5 feel like something much more than mere virtual objects.
They feel like real cars, things you can reach out and interact with.
What has the Xbox One system allowed you to do that the Xbox 360 couldn't?
The Forza Motorsport series has always been known for superior AI opponents, but it wasn't until Forza 5 that we were able to realise our ambition of recreating real human behaviour in AI-controlled cars. "Drivatars" are based on all of the real players in the Forza ecosystem. As you play, you'll be creating your own personal drivatar profile, featuring your particular strengths and weaknesses - it only takes a few races before the system has learned enough about your style to upload your drivatar into the cloud and the more races you run, the more fleshed-out and accurate that drivatar profile will become. As you are playing, you'll see drivatars of your friends who have also played Forza 5 show up in your races and they will race just as they would if you were playing online together.
Forza 5 has fewer cars and tracks than Forza 4. Why is that?
Our rallying cry for Forza Motorsport 5 was, "no compromise". This meant every car, every track and every feature had to be re-examined and rebuilt to define the new generation. Our goal was delivering content in the game that truly looks and feels next generation - where we can capture the imperfections and small nuances that make the world feel alive. That was the quality bar we set for ourselves and, if certain cars or tracks didn't meet that quality bar, we left them out. Forza Motorsport 5 features our most diverse car list yet - with everything from JDM tuners to American Muscle, as well as SUVs, modern and classic hypercars, vintage cars and, for the first time ever, open-wheel cars such as the Lotus E21 and the 2013 Ariel Atom.
Click here to buy Forza Motorsport 5.
Follow @nzherald_ent on Twitter for all the latest entertainment news.
- TimeOut