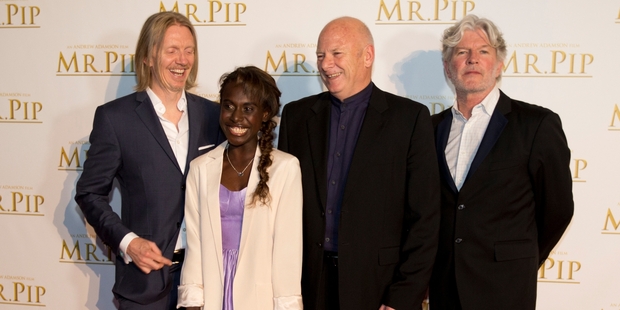 From left, Andrew Adamson, Xzannjah Joel, Lloyd Jones and Tim Finn at last night's world premiere of Mr Pip at Auckland Museum. Photo / Greg Bowker
Stars swamped the red carpet at Auckland Museum for the Mr Pip world premiere last night.
The screening of the film based on the award-winning book of the same name by New Zealand author Lloyd Jones was attended by Jones, the film's director Kiwi Andrew Adamson, actress Xzannjah Joel and musician Tim Finn.
The movie, showcased at last year's Toronto Film Festival, opens at local cinemas next month.