A painful path through Hollywood led to indie success for the star and co-writer of Frances Ha, reports Helen Barlow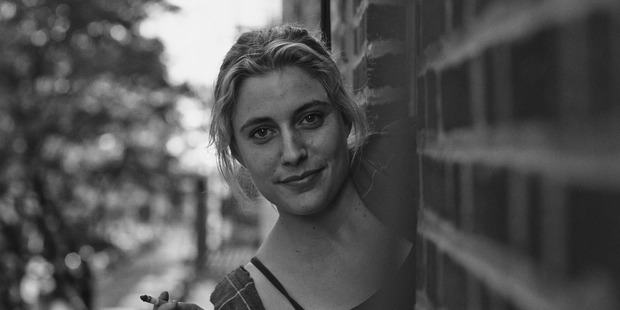 Blond and willowy in a Lauren Bacall kind of way, Greta Gerwig is the reigning queen of American indie cinema.
The 30-year-old has tried Hollywood with roles in the mediocre Arthur remake and No Strings Attached and she featured in Woody Allen's To Rome With Love, among other roles.
But now she's making her mark as the titular star of the critically acclaimed Frances Ha, which she co-wrote with her partner and director Noah Baumbach, whose previous films include the The Squid And The Whale, Margot at the Wedding and Greenberg.
Baumbach had cast Gerwig as the girl who catches Ben Stiller's eye in Greenberg. In the wake of its release, Baumbach split from wife Jennifer Jason Leigh (who starred in Margot and Greenberg).
Gerwig and Baumbach fell in love during the process of writing and filming Frances Ha, which draws on elements of Gerwig's own life.
Like Gerwig, Frances comes from California - her parents in the movie are Gerwig's own parents - and she has moved to New York to pursue a career as a dancer.
"I wanted to make a movie with Greta again and I wanted her to be funny," Baumbach notes. "I think she's very funny in Greenberg but the context is different. Frances is a great comic character and it was a way for her to do something physically as well as verbally."
Initially corresponding via email from opposite sides of the country, he asked Gerwig to write down things that were interesting to her about being a 20-something in New York. "We sent ideas back and forth and then we started to build the script, so we ended up writing together organically. It wasn't a planned thing."
"I was incredibly flattered and excited to be able to work with Noah in that way," says Gerwig, who previously had contributed to screenplays for more freeform low-budget "mumblecore" movies such as the 2007 romantic comedy Hannah Takes the Stairs.
"I feel like it allowed me to be much braver as a writer and as an actor than I ever had been. Noah's a relentlessly hard worker. I know people who really write and write and rewrite, but it is never good enough, and he is the same as a director. We'd do 40 takes or more."
A coming-of-age story of sorts, the film follows Frances as she struggles to break away from the strong relationship with her best friend Sophie (Mickey Sumner, daughter of rock musician Sting) who is moving to Japan to be with her boyfriend. Frances couch surfs around what remains of New York City's bohemia, also venturing upstate and even Paris.
"I went to an all-women's college where I made a lot of close female friends who remain some of the most important in my life," Gerwig recalls. "It was painful for me to go through the transition of not having them live with me. A couple of years ago, I realised I had to go out for a two-hour lunch with my friend otherwise I wouldn't see her and it made me sad because we used to sleep in the same bed together, we used to make breakfast together; we used to spend every waking moment together when we weren't working. But that's also about growing up and she's getting married and moving on and you have to find new ways to relate to people otherwise you're going to have no relationship at all. That was very vivid for me."
Given the success of Lena Dunham's Girls, one might assume this film is from the same hipster neighbourhood. But Girls hadn't aired when Frances Ha was being written. It's a kind of zeitgeist thing, says Gerwig.
"I think it's great," she enthuses, "the more people are exposed to stories like that, like Bridesmaids, the better. There's been this influx of narratives about women written by women that felt funny and different than the way they've been portrayed before. Lena Dunham is a friend in New York and I've known Adam [Diver] for a long while too," she says of the actor who initially came to attention on Girls.
The difference with Girls, of course, is that there's no sex in Gerwig's film. "Frances is kind of celibate in the film," she admits. "It's hard to remember how it was written but the scene with Lev when he puts his hand on Frances' shoulder and she makes that weird negative sound, that is the moment where they could have had awful sex - and I didn't want to put her through it. Noah and I got excited, asking ourselves if we could tell a whole story where that's not even a question.
"The film's about friendship and it's about artist ambition and it's about money, but it's not about that. It's not even a question whether one day she'll get there."
"We weren't deliberately omitting a love story," explains Baumbach. "We kind of realised when we were done that there wasn't one. We both retrospectively were proud of that because the movie really is about Frances figuring it out for herself and finding her own place in the world and not being saved by anybody. That seemed cool."
Shot in black and white, Frances Ha is an ode to French New Wave directors such as Francois Truffaut and to Woody Allen's Manhattan and Broadway Danny Rose.
"I think there is something glorious about black and white films, an instant nostalgia," notes Gerwig. "Even though the story of a dancer having trouble with her best friend could be small, as soon as you give it a black and white palette, it gives it a depth and a gravity that it wouldn't have otherwise."
As for her missteps in Hollywood, Gerwig is candid.
"I don't know that I always make sense in a big movie, because I don't think I clearly tell the story of just being the pretty girl. I feel like I make it more confusing and I don't necessarily work that well in that space. It's not for lack of trying; it's not their fault. It's mine."
HIPSTER? WHO? ME?
It's easy to see why hipsters love Frances Ha. This is a film about aspirational culture from the perspective of an artist. However, being loved by hipsters is not necessarily a stamp of approval to boast about, which explains Greta Gerwig's caution when talking about the demographic that has made the film a big hit in New York City.
"Hipsters love my movie," she acknowledges. "I don't really consider myself a hipster, and then I heard the tell-tale sign of being a hipster is that they don't consider themselves hipsters and I'm aware of the fact that probably makes me one! Hipsters get a bad rap but what I think is great about them, and the culture of Williamsburg in Brooklyn, is that people who are hipsters tend to actually be engaged in art and film. I feel like there are two types of hipsters - those who are engaged in art and film and those who only watch things ironically, who won't go to see an art house film but they see Transformers because they can enjoy it with a distance from it. So, I don't think that I appeal to them."
Who: Greta Gerwig
What: Frances Ha
When: Opens at cinemas on August 15
Follow @nzherald_ent on Twitter for all the latest entertainment news.
- Independent / TimeOut