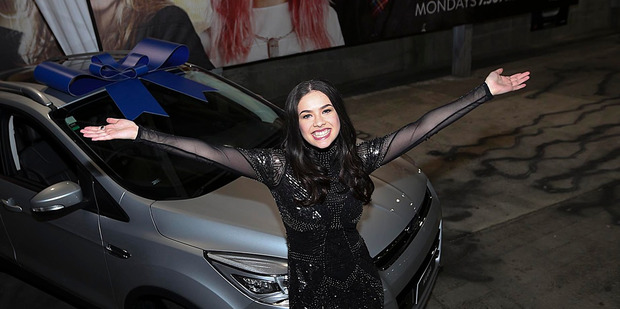 Is Mel B the mean one? Is Daniel Bedingfield the strange one? What's it like growing up in Greymouth? And has she kissed Tom Batchelor?
The X Factor NZ winner Jackie Thomas joined us for an hour for a live chat with nzherald.co.nz readers, and she answered all of those questions, and many more.
Thomas, a 22-year-old Greymouth resident, won Monday night's finale after a tense final round featuring Benny Tipene and Whenua Patuwai.
It wasn't an easy ride to the top for Thomas, who was eliminated after the bootcamp round and was only returned to the competition after a public outcry sparked a social media campaign.
Replay the live chat below:
- nzherald.co.nz