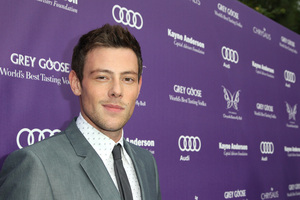 Glee actor Cory Monteith died of an overdose of heroin and alcohol, the British Columbia coroner's office has confirmed.
"There is no evidence to suggest this is anything other than the most sad and tragic accident," coroner Barbara McLintock said in a statement released on YouTube.
"The cause of death was a mixed drug toxicity and it involved heroin, primarily, and also alcohol."
McLintock said the coroner's investigation was continuing, and that no further statements would be made until it was completed.
The 31-year-old was found dead in his Vancouver, British Columbia, hotel room on Saturday, after he didn't check out on time.
He was believed to be alone when he died.
Police said Monteith had been out with people earlier, but video and electronic records from the hotel indicated he returned to his room by himself early Saturday.
Monteith's death recalled the lives of Heath Ledger, Corey Haim and River Phoenix - actors who battled substance abuse and died in their 20s and 30s.
Monteith had talked bluntly about struggling with addiction since he was a teenager, calling it a serious problem and telling Parade magazine in 2011 he was "lucky to be alive".
Monteith admitted himself to a treatment facility in April for substance addiction, a representative said at the time. He also received treatment when he was 19.
Glee, with its catchy song-and-dance numbers and high-profile guest stars like Gwyneth Paltrow and Britney Spears, became an instant hit when it debuted in 2009.
Monteith served as the show's resident hunk with a heart of gold.
The Fox network and the producers of Glee, including 20th Century Fox Television, have called Monteith an exceptional performer "and an even more exceptional person".
Gia Milani, who recently produced and directed a Canadian film featuring Monteith, this week said Monteith "seemed healthy" when she last saw him four weeks ago in Los Angeles.
"He looked super fit and he was energetic and excited," Milani said. She said Monteith showed no signs of a substance abuse problem while shooting the film a year ago.
- AP with AFP