Rialto Channel gives NZ movies a well-deserved airing, writes Nick Grant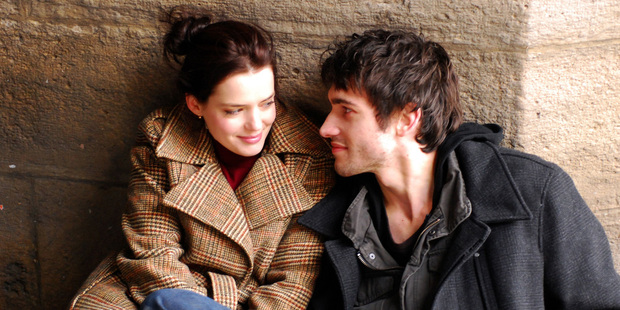 Screenwriter William Goldman's famous rubric that "nobody knows anything" is Hollywood shorthand for how hard it is to predict a film's success at the box office. Even after the fact it can be difficult to pinpoint why many good films didn't attract as big an audience as expected.
In the case of writer-director Kirstin Marcon's The Most Fun You Can Have Dying, however, surely it's obvious why folk didn't exactly flock to see it: potential punters simply asked themselves just how much fun dying could really be and concluded "not enough".
"Yeah, I'm not sure why that was," says Matt Whelan, the film's star.
"Maybe it was something in the title. What I do know," he continues with a philosophical laugh, "is that The Avengers came out on the same day, so lots of people were going to the cinema, just not to our film."
Good point. Despite some glowing reviews - the NZ Herald gave it four stars and dubbed it "one of the most memorable local films to emerge in a long time" - it was never going to be a fair fight between a blockbuster and a film in which Whelan's character decides to go out in a blaze of hedonism after being diagnosed with terminal cancer.
That disappointing debut makes it all the more gratifying to Whelan that The Most Fun You Can Have Dying is screening during June in Rialto Channel's New Zealand Film Month.
It's one of a baker's dozen of wee Kiwi gems that, for the most part, have been less widely seen than they deserve, including Stephen Sinclair's eccentric charmer, Russian Snark, Alyx Duncan's beautifully meditative The Red House, and Costa Botes' enormously engaging The Last Dogs of Winter.
Although Whelan (best known for Go Girls) is looking forward to seeing The Most Fun You Can Have Dying on the small screen, he says watching himself in a film for the first time is "terrifying".
"Initially it's quite difficult to distance yourself from your performance - I'll be really self-critical and, like, 'Oh I should have done this instead', but after a while that begins to fade and I can start enjoying the film as a whole.
"It's also funny to see all of the time you spent making a film - I think on this it was seven or eight weeks - condensed down to an hour-and-a-half."
The whirlwind shoot included 10 locations in Europe, plus Hong Kong and New Zealand. One of Whelan's strongest memories is of the weather in Europe. "It was crazy cold with a wind-chill of minus-13 or something."
Compounding the Arctic temperatures was that the naturally lean Whelan had lost some weight to achieve the gaunt look of a cancer sufferer.
"Still, the cold kind of helped - it wasn't hard to imagine I was dying," he laughs.


• The Most Fun You Can Have Dying screens on Rialto Channel on Saturday, June 22, at 8.30pm, in NZ Film Month. The channel is playing New Zealand films and documentaries each night in June at 8.30pm. Each screening is preceded by a New Zealand short film.