Faced with topping the first Fast & Furious films, director Justin Lin told the cast to 'go big or go home', writes Desmond Sampson.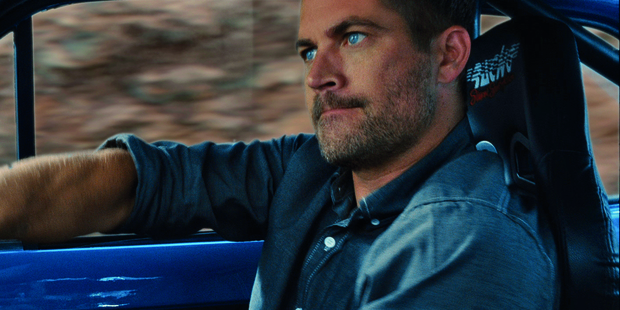 For the latest instalment of the high-octane, action-packed, stunt-driven fight-fest, Fast & Furious 6, the makers of it were faced with a dilemma: how could it be better than what had come before in one of the biggest film franchises in Hollywood's history?
The answer was obvious - Lin had to make it bigger, bolder and better, with more incendiary special effects, death-defying stunts and jaw-dropping streetcar chases. That became his mantra, with Lin declaring to his cast and crew, from the outset, that they should 'go big, or go home'.
"Yeah, that's what I told them," he grins, when quizzed about trying to outmuscle and outperform the five previous films. "But it wasn't me being a dictator. It just occurred to me, early on, that there was no point doing another one of these films if we just did the same thing again.
"It had to offer something new, so bigger explosions, better stunts, faster cars and more action seemed an obvious way to deliver that."
It's a hard-hitting, explosive mix which the returning ensemble cast - again fronted by Vin Diesel, as Dominic Toretto, and Paul Walker, as Brian O'Connor, his trusty good-cop-gone-bad sidekick - immediately bought into.
"It just feels like everybody gets an opportunity to kick some ass in this one - even me," whoops Walker, gleefully. "Everyone's got a little more pop, a little more strut to their step. It's cool seeing that and getting to do some more outrageous stunts."
One of the most spectacular, improbable and audacious action sequences involves a rampaging Chieftain tank rolling down an eight-lane highway, blasting or bulldozing everything before it. It's a spectacular, if surreal, scene which Lin is immensely proud of. It's also one of the costliest in the franchise's history, with hundreds of cars destroyed or damaged in the process.
"I think the kill count was over 250 cars in that sequence," reveals Lin, laughing. "But that scene only happened because I thought; 'wouldn't it be great if you could somehow drive the safe from Fast Five?' and someone said; 'you could, it'd be a tank!' That got me thinking, so I pitched the idea of this tank coming out of a truck on the freeway. When I did, everyone just looked at me like I was crazy."
Mindful of Fast & Furious 6 becoming just one explosion, stunt, fight or car chase after another, Lin, along with Diesel - who again acted as producer as well as the film's lead - were determined that the story underpinning the action needed to be equally explosive, dynamic and convincing.
"I remember sitting down with Vin one night and watching the sun go down, then come up and go down again, while we discussed the storyline," reveals Lin. "That's how much Vin and I are committed to these films.
"I wanted a legitimate reason for the gang to return," he adds. "So, I created an antagonist, Owen Shaw, who's a worthy adversary for Dom and completely opposite, philosophically, from him. Unlike Dom, who trusts his gut instincts and values friendship, family and loyalty above all else, Shaw has no time for sentiment, or emotion, because he's a ruthless, cold-hearted ex-SAS killer."
Having Shaw, played by Luke Evans, as an adversary, helps set up some thrilling car chases and confrontations. It also allows the surprise return of Letty Ortiz, played by Michelle Rodriguez, miraculously back from the dead, after her supposed demise in Fast & Furious. But there's an interesting twist, in that she's now with Shaw, not Dom, leading to a hair-raising, high-speed drag race between Dom and Letty through the streets of central London.
"I loved that scene, where Dom and Letty are racing each other through Piccadilly Circus, being chased by a cop," grins Rodriguez. "It's kind of a reunion piece and echoes all the times in the past where they race each other, like that. The only problem with that scene was I just got to do what I call the 'take-off' and 'landing' - the beginning and end - because driving in London, on those streets, is scary!"
"It was incredibly hard to co-ordinate that sequence and get access to Piccadilly Circus," admits Lin. "We're only the third film, in history, to shoot there. But we had to shoot quickly because it's such a major transport hub. So, instead of being able to close down eight city blocks for a day, we had to go there at night and shoot an eight-minute slot, wait 40 minutes for the traffic to run, then shoot another eight minutes. Logistically, it was a nightmare but cinematically it's a dream!"
The finale is even more spectacular, with a Russian Antonov cargo plane the centrepiece of an incredible, deadly face-off between the two rival gangs. It certainly elevates Fast & Furious 6 to another level, in line with Lin's mantra of 'bigger and better'.
But wait, petrolhead fans, there's more to come too, with Fast & Furious 7 already in pre-production and scheduled for release next year. How does Diesel feel about that?
"I think it's great and incredibly humbling how much these films have struck a chord with audiences," he replies. "So, we'll continue doing these films for as long as the fans want them because, ultimately, it's the fans who are driving this, not us."
What: Fast & Furious 6: The Fast Show
In cinemas: May 30
- TimeOut