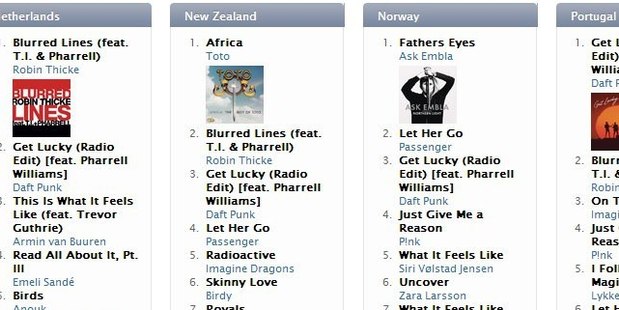 A radio station's quest to revive 30-year-old classic hit by Toto Africa paid off on Tuesday night when the song reached No. 1 on the New Zealand iTunes charts.
The Edge's Carl Fletcher and Vaughan Smith launched the campaign after a listener from Africa called the station and they played the track on air. From there, the infatuation led them to push the song until it made the Top 50.
"We had been discussing how song choices on The X Factor influenced the music charts, and wondered how much sway we would have in getting our favourite sing-along into the Top 50 of iTunes," said Smith.
The crusade did not stop there, however, and after continuing to plug the song on air and online, the 1982 hit climbed its way to No. 1 at 9.30pm on Tuesday.
Toto heard of their comeback, and thanked New Zealanders for their support on 'Fletch & Vaughan's' Facebook page.
"Just found out our song Africa is No. 1 on iTunes in New Zealand this week. Truly amazing after 30+ years. Thanks to all in NZ and hope we get to see you ASAP!" the Californian band wrote.
It is the first time the song has reached No. 1 since its release 30 years ago.
Fletcher said he and Smith want to interview Toto and present them with a congratulatory certificate.
"We would certainly love to see it reach Number One in the New Zealand Singles Chart, although we don't want Dane Rumble to go hungry because we revived a 30 year old classic," he said.
Check out the Africa video here
- Herald Online