TV blogger Paul Casserly looks at the public trials of politicians and public servants from Aaron Gilmore to Susan Devoy.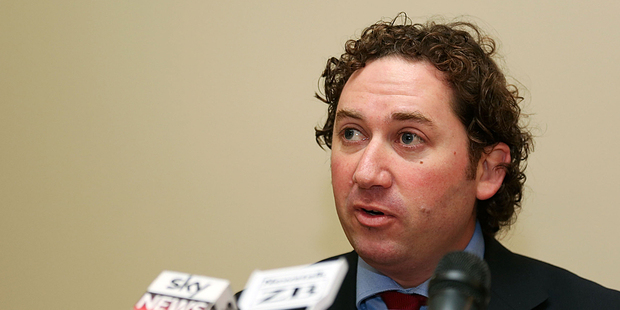 I almost felt sorry for "embattled MP Aaron Gilmore" as a press pack led by TV3's Patrick Gower stalked him in the hallways, and especially when Campbell Live's Rebecca Wright placed him on the rack and turned the screws, at his mea culpa press conference.
No one, especially the calf-eyed Gilmore, expects the Spanish Inquisition. Wright pressed Gilmore as if he were a high ranking Nazi and this was Nuremberg, but it wasn't, this was Spain in the dark ages, a mere confession would not suffice. The man was a witch and he damn well needed to fess up.
We, the viewing public, are hateful creatures. We are quick to pour scorn on politicians and when one slips up it becomes easy to lose one's humanity in the heat of the frenzy. For a journalist - possibly armed with a more detailed knowledge of an MPs failings - the urge to stick the knife in and twist it must be irresistible. As it is to the lion that sees a weakened member of the herd. The last, lamest wildebeest, or the lowest ranked list MP.
You can almost hear David Attenborough intoning, "but he can longer endure the chase and, finally, with one last kick, he submits."
Older bulls, like Winston, Jones, Mallard and Banks may bear the scars of such attacks but they live on. They're hardened beasts who have clawed their way to the middle. They've spent hour upon hour dealing with the snapping press and the frothing public. List MPs are another story. They are mere amateurs. Left to the mercy of the press they are ill prepared to defend themselves.
When asked by Wright, "Are you a bully?" Gilmore answered, "Am I a bully? I've been accused of being a bully but I've also been accused of being an anti-bully."
It must be a terrible moment when you realise you're done for. You could see that in Gilmore's eyes as the press pack pulled out his remaining fingernails. They then removed his spleen and tied his liver to the light shade. I've often looked at those photos of crowds at executions in Saudi Arabia and thought, "you cold bastards, how could you watch?" I now realise I'm no different.
In the end we are left with a man hoping he won't be fired for allegedly telling someone that they will be fired. You couldn't write this stuff unless perhaps you were Armando Iannucci, the brains behind the series Veep. A line from last season comes to mind: "Hoist by your own retard." The comedy, now into its second season on Soho, seems more like a documentary every day.
You may have noticed that the aforementioned Rebecca Wright has been doing some great work lately as the stealthy assassin of Campbell Live. A sort of butter-wouldn't-melt butt kicker. A few weeks back she had Len Brown on the ropes over the absurd waste of money that is the downtown tram. She made the usually cheerful cheer-germ squirm like a politician.
Like Key, Brown's appeal is his natural way, his relaxed vibe. Watching that being tested is always great fun. Seeing them operate under pressure, that's when we get past the spin cycle. The question in question was, "Can you guarantee rate payers that it (the tram) will ever be commercially viable?" Len Brown, being a politician has an aversion to 'yes' or 'no' and began to waffle, but Wright pushed on with a "so that's a no then?" causing the Mayor to fume and snap back with, "you're putting words in my mouth, that's my answer. I've answered." For the love of God why can't he just say something like: "Obviously we can't guarantee that, but we'll do our best." The inability to do so leaves me with the suspicion that he's really thinking something else, something like - "it's a complete cock-up, a disaster, I really dropped the ball there, the tram will continue to haemorrhage money for years, it's worse than anyone can imagine."
In other episodes of Campbell Live, Wright has been unleashed to stalk the streets looking for Dame Susan Devoy, who sadly wasn't home. Undeterred she managed to fashion a story out of next to nothing. Naturally this revealed next to nothing. (This was while Devoy was still in avoidance mode.)
More recently she pushed Maurice Williamson on the issue of the Auckland Mayoralty. Was he or wasn't he going to run? She ran after him, not letting him get away, and kept badgering him as he tried to escape. But Maurice seems to love attention of any kind and almost seemed happy to drag the encounter out. There was to be no actual yes or no. You get the feeling that Maurice will stay around as long as the cameras roll, watching for the red light to finally click off before disappearing, at least while he's still basking in the post "gay rainbow" glow. The inverse is the case for un-happy Gilmore. He can't wait for the cameras to stop rolling.