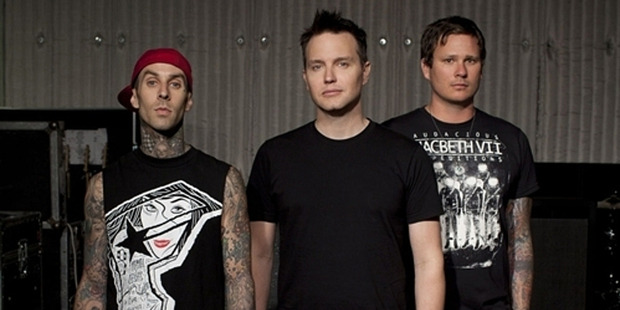 Blink-182 star Travis Barker has pulled out of a tour of Australia because a plane crash has left him too traumatised to fly.
The rocker has admitted he's still haunted by a plane crash he survived in 2008.
Barker and late pal Adam 'DJ AM' Goldstein were the only survivors of the tragedy in South Carolina.
Four people, including two friends, were killed.
Despite suggestions last year he might be ready, it seems the drummer is still too nervous to step foot on a plane - even if it means missing out on a lucrative tour.
In a Facebook post Barker wrote: "I still haven't gotten over the horrific events that took place the last time I flew when my plane crashed and 4 people were killed, two being my best friends.
"I gave the band my blessing to take another drummer if they still wanted to do the tour without me. I hope to come to Australia again some day perhaps by ship if need be. Unfortunately, there wasn't a boat that worked with the schedule this time around. Once again I'm sorry to all the fans."
Blink-182 will headline Soundwave Festival from February 23 to March 4.
- WENN