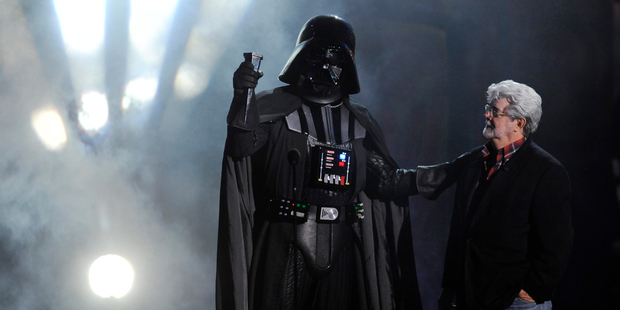 An X-Men actor appears to have been caught accidentally revealing the name of the next Star Wars director.
Jason Flemyng was speaking to reporters at the premiere of new film Seven Psychopaths when he linked Kick Ass director Matthew Vaughn to a new role helming Star Wars.
Who will direct the upcoming film, which has the working title Episode VII, has been the subject of fervent speculation over recent weeks.
"Me and Matt have done nine films together, so I'm sure I'll get the call for Star Wars," Flemyng said. "But I'm sure it's going to be literally Flemyng, no, I know on paper it doesn't look like much but I promise you it's essential to the part.
He appeared to quickly go back on his words once he realised the movie's director had not been officially named.
When asked whether Vaughn is interested in the role, he said: "Yeah, he's interested yeah, bar the deal."
The facts announced about Episodes 7, 8 and 9 are scant.
Star Wars creator George Lucas will be a creative consultant but won't direct the films. Kathleen Kennedy will produce them as president of Lucasfilm and Oscar-winning writer Michael Arndt, who wrote Little Miss Sunshine and Toy Story 3, will pen the screenplay for Episode 7.
The Empire Strikes Back writer Lawrence Kasdan has also reportedly signed up to write one of the films, along with Sherlock Holmes scriptwriter Simon Kinberg.
The films reportedly advance the stories of iconic characters Luke Skywalker, Han Solo and Princess Leia and Darth Vader is rumoured to be coming back from the dead.
- Herald Online