Sean Astin on his role as the voice of Raphael in the new animated Teenage Mutant Ninja Turtles.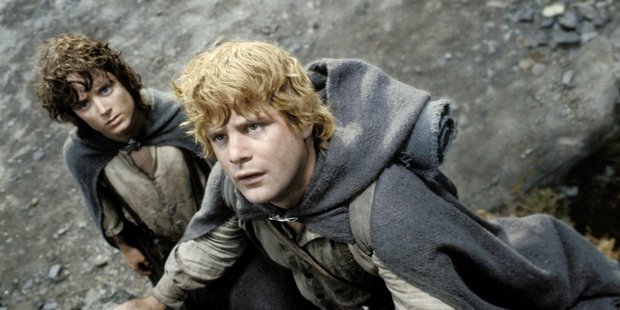 They live in the sewer. They love pizza. And they'll kick your butt if you step out of line.
Yep, the Teenage Mutant Ninja Turtles, those half-shell heroes of the 1980s and 90s, are back once again, this time in a slick new animated series premiering this week on pay-TV station Nickelodeon.
Among the actors lending their voices to the "bodacious" quartet is Sean Astin, whose extensive body of work includes the much-loved 1980s adventure The Goonies, the touching sports drama Rudy and, of course, the epic Lord of the Rings trilogy.
Were you caught up in turtlemania the first time round?
I totally missed it, 100 per cent missed it. And I wasn't sure how I felt about the Turtles, really. My little brother-in-law had all the toys and the lunchbox and the sleeping bag but I didn't really know what to make of them. Then I found out about the original comic books, which were a bit edgier and a little darker, and I started to like them more and more, and when it came time for this new Nickelodeon adaptation, I'll tell you, I was fired up to play my character Raphael.
I got that it was going to be cool and fun and I'd have extra cred with my kids, who are happy to tell their friends their dad is a Turtle.
So what's this show's approach to the turtles?
There's that slightly edgy take from the comics, the goofier tone of the movies. It's both. It has a sense of humour that is bright and colourful and funny, and it has this great computer-generated animation that gives the characters personality and expressions. But when it gets to the fight scenes, it's a little bit dangerous - the two words I keep using to describe these guys are "tough" and "cool". They all have their various weapons - Raphael has his sai, this forked sword that looks a bit like a cooking utensil - and the animators have clearly studied how to put martial arts on screen. This show is being made by people who were fans of the characters as kids, and they want to make it for the kid in themselves but also the kids who are into the Turtles now. It's made by fans for fans, and I think that's a pretty cool thing.
So who is Raphael, and how does he fit into the teenage mutant ninja turtles team?
He's the brawler, he's the tough guy. You know: "Stop talking, start fighting." You could say he's the Aussie. Each of the guys has their role within the group: there's Leonardo the leader, Donatello the brain I guess Michelangelo is the goofball, and then I'm the tough one. In comic books there's usually the character who is very strong and kind of grumpy. You know, like the Hulk. And that's Raphael.
You've got a few voice-acting jobs to your credit - how did you come up with Raphael's voice?
He's kind of a 1950s mobster but for little kids. When I think about him, my voice doesn't go any higher or lower, it just grips on to words a little tighter. The real test is whether fans of the characters like it, and when I've shown clips of it to fans, 99 will say, "Oh, that's awesome", and one will say, "Are you kidding me?" But I don't think anything would have pleased that guy. It's funny, Rob Paulsen, the original voice of Raphael, is now voicing Donatello for our show - I'll look at him sometimes as if to say, "Did that suck?", and he's always, "No, no, it's good".
You've been in a number of films that have really connected with viewers. what do people recognise you from, and what do they want to talk about?
Most of the time people want to know about working on Lord of the Rings. That's the big one. But people will tell me how much Rudy meant to them, how much it made them cry. And every once in a while someone will ask, "Were you in The Goonies? You were? I love that movie."
Speaking of the Lord of the Rings, any chance your character Samwise might make an appearance in The Hobbit films?
No, I think they have their hands full fitting in everyone they're trying to bring back but I know it's going to be massive. It's a little bittersweet not being involved but I still think it's going to be great.
Who: Sean Astin, formerly Samwise Gamgee of Lord of the Rings, now the voice of Raphael in the new computer animated Teenage Mutant Ninja Turtles.
When and where: Nickelodeon, Mondays at 4.30pm
- AAP