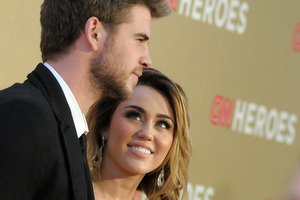 The woman who dated Liam Hemsworth for six years, beginning in high school, has admitted her surprise that The Hunger Games star has popped the question to fiancee Miley Cyrus.
Laura Griffin, who lives in Melbourne, told website Celebuzz she was a little dismayed at the news.
"Of course it hurts seeing someone I spent so many years with moving on, especially when I learned from the media," Griffin said.
"But at the same time if they are in love and are happy, why not? I'm very happy for him."
The 22-year-old said she had still been very much in love with Hemsworth when they broke up in 2009 after he met Cyrus on the set of The Last Song.
But Griffin was quick to jump to Hemsworth's defence over criticism that the two stars - who are aged 22 and 19 - are too young to get engaged.
"If that person is your person and the world seems perfect with them in it, then yes, I do believe it can work," she told the website.
- AAP