A new Batman trailer is being unlocked frame-by-frame by movie fans around the world, thanks to a new online scavenger hunt. That, and plenty more, is included in this wrap of the 10 best things you'll see on the web today.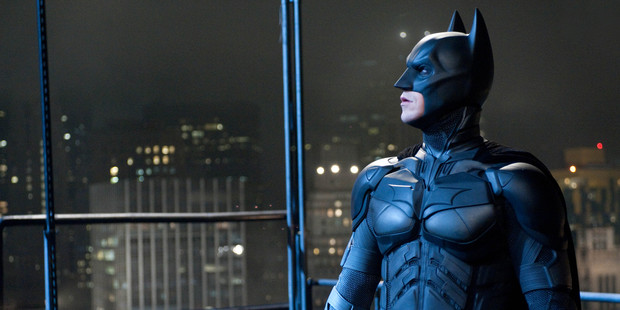 1. The latest trailer for the new Batman film has now been unveiled. The dudes behind The Dark Knight Rises released an online puzzle on the official website that, once completed by uber-fans around the world, was designed to reveal the film's new trailer, but it is already out there and can now be seen here:

2. Joke rockers Tenacious D are back with a new album that includes the songs Low Hangin' Fruit, Deth Starr and Ballad of Hollywood Jack and the Rage Kage. Erm, yep, they're real song titles from a real album called Rize of the Fenix. Click here to stream the entire thing. (NME).
3. It's being billed as a sort-of sequel to Knocked Up, so check out the trailer for Judd Apatow's This Is 40 - kind of a like a gross out comedy for adults.
It uses the characters played by Paul Rudd and Leslie Mann to riff on what it's like to be 40 - and it doesn't look like much fun. (Apple)
4. Here's the suitably scantily-clad Rihanna getting all tribal in her new video for another Where Have You Been. It's the first clip in which she shows off her dance moves, and fans seem to approve. Let's hope there weren't any farmers on set to complain. (YouTube)
5. MIA has also gone tribal on her new track Come Walk With Me, and the video is like a glam-crunk version of the Black Keys' Lonely Boy. Get a sneak peek here. (Pretty Much Amazing)
6. If you like spooky shenanigans and things that go bump in the night, check out the trailer for Apartment 143. It's about a team of ghost hunters following spirits attacking a family from apartment to apartment. Boo. (Apple)
7. If you're sick of hearing Pumped Up Kicks being played again and again by local radio stations, you probably wouldn't mind seeing pop act Foster the People die a horrible death. You're in luck, because that's exactly what happens in their brand spanking new video for Houdini. Loving the boy band dance moves too. (YouTube)
8. Street Chant have unveiled two new songs from a double A-side vinyl release due out during New Zealand Music Month, taken from a new album due out later this year. Mean! (Under The Radar)
9. There's been plenty more criticism for the queen of controversy Lana Del Rey following her live appearance on The Voice. The bee stung crooner sang Blue Jeans for the reality show crowd, and feedback ranged from "brilliant" to "bag of shite". Make up your own mind here. (NME)
10. Scuzzy grunge rockers Wavves are due in town on Thursday night for a Kings Arms show, so what better way to prepare than with this homemade video game. Blip blop. (Vice)