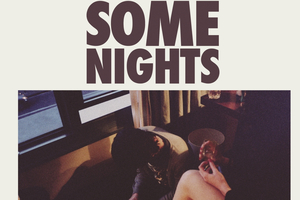 "Why?" is a question that often surfaces while listening to this sophomore album from New York three-piece Fun who've been making waves in the singles charts of late.
They've obviously got talent to burn, so why all the overwhelmingly dense and cluttered arrangements? Why all the vocal processing? Why the incessant use of cliched pop motifs?
Why do they sound like they want to be a hip-hop act sometimes and Queen on other occasions?
It doesn't start out too badly. Opener Some Nights Intro has a Broadway-ish Bohemian Rhapsody quality, and seems creative enough.
It leads into the title track which has a few things going for it if you're into Glee and multi-vocal harmonised sing-alongs.
They've got hooks aplenty, and some energetic rococo pop rock riffs. But then the auto-tune starts - which is completely unnecessary given that lead singer Nate Ruess could hold his own with any X-Factor/Idol/Talent winners.
The single We Are Young (which features Janelle Monae singing four words in a voice so disguised I completely missed hearing her on the first listen), plugs into a multitude of Gen Y sentiments, and has a "call to arms" arc, like a more bubblegum version of Green Day or Good Charlotte.
But there's no rebellion, no anger, no cause. And as much as this idiosyncratic pop will appeal to the Top 40 charts, it lacks any real soul.
Stars: 2.5/5
Verdict: Indie band goes Glee and ends up sounding soulless.
Buy this album here.
-TimeOut