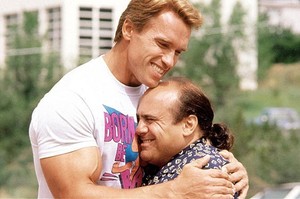 Fresh from the dubious accolade of starring in the "worst reviewed movie ever," Eddie Murphy has landed a role in a sequel to Twins.
According to The Hollywood Reporter, Arnold Schwarzenegger and Danny DeVito are set to reprise their roles from the 1988 hit comedy about a pair of unlikely oddball brothers.
Called Triplets, Eddie Murphy would play the pair's previously unheard of brother.
Twins cost just US$15 million to make, but raked in $217 million at the box office.
Universal are looking for writers to develop the idea, according to reports.
Murphy is fresh from starring in box office bomb A Thousand Words, which has a 0 per cent rating on Rotten Tomatoes and was dubbed "the worst reviewed movie ever" by The Guardian.
- Herald online