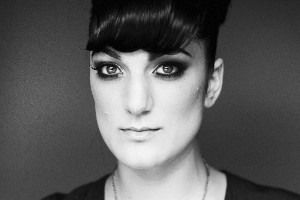 Friday Night Drinks? Come to "The Mansion".
Where I'll be wearing my new: Khaki wedges!
And this weekend I'm planning on: Getting my legs some sun.
But first I'll need to refuel at my favourite cafe: Cafe Tran in Onehunga for a coffee and a free little bikkie.
Saturday evening, if my dreams came true there would be a gig by: Jeff Buckley and he would sing Everybody Here Wants You to me and stay in New Zealand and co-produce The Sami Sisters' next album.
But if there's nothing else doing I'll probably just: Go and watch She's So Rad because they're amazing.
On my stereo/headphones right now is: Honestly? Hall and Oates - Greatest Hits.
The books I can't put down are: Bossy Pants by Tina Fey (I'm trying to pace myself).
The TV show I take the phone off the hook for: And rewind if I miss something, is Modern Family.
The movie I've been dying to see: In Time. (I'm running out of it though!)
A non-cooking Monday night means takeaways from: Royal Siam Thai Restaurant in Royal Oak.
Or a splash-out Wednesday night restaurant would be: Splash out? I'm a musician! Ponsonby Food Court.
* Priya makes up one-third of the singing-sister-trio The Sami Sisters who are supporting Tim Finn and band on his The View Is Worth The Climb NZ Tour, which began in Auckland last night.
-TimeOut