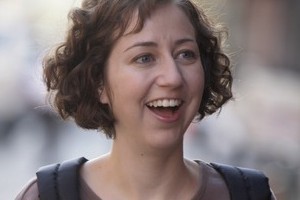 Kristen Schaal, best known as Flight of the Conchords' borderline-stalker "Mel" from the duo's TV series, is heading to New Zealand to headline a stand-up comedy show.
Schaal is appearing as part of Comedy Christmas Cracker: The Feast at Auckland's SkyCity Theatre on November 25.
Also are on the bill is Brit Jason Cook, Aussies Wil Anderson (from The Gruen Transfer) and Tom Gleeson, and locals Brendan Lovegrove, Urzila Carson, Rhys Mathewson and Simon McKinney.
Tickets are on sale now via Ticketek.
- TimeOut