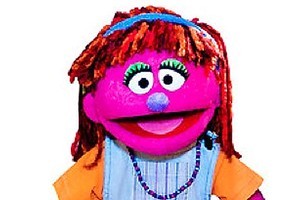 A new Muppet has joined the cast of Sesame Street - and she's broke and hungry.
Muppet Lily has been created to highlight hunger issues and food security in America and will premiere in a one-hour special called Growing Hope Against Hunger on US TV this weekend.
The pink-faced, poverty-stricken puppet will be joined by regular Sesame Street characters Elmo and Big Bird, as well as special guests like country singer Brad Paisley and his wife Kimberly.
"Food insecurity is a growing and difficult issue for adults to discuss, much less children," the Paisleys said in a statement to Entertainment Weekly.
"We are honoured that Sesame Street, with its long history of tackling difficult issues with sensitivity, caring and warmth, asked us to be a part of this important project."
The special will also feature stories from real-life families and children who are struggling with hunger, EW reported.
Approximately 17 million American children have uncertain access to food, Reuters reported.
- Herald online