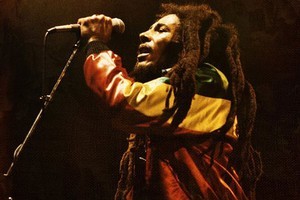 Cuban musicians will join members of the Canadian Jamaica to Toronto project in Havana on October 22 at a concert dedicated to Jamaican singer and songwriter Bob Marley on the 30th anniversary of his death.
Paul Everton and Dave West, members of the Jamaica to Toronto project, will be among the invited guests at the Paul does Marley y La Academia show, to be held at the Fine Arts Theater, Cuban percussionist Ruy Lopez Nusa, one of the organisers, announced.
Lopez Nusa said that the original idea for the tribute came from Everton, who made the suggestion "as a sign of the brotherhood, solidarity and musical richness that distinguishes us among the peoples of the region".
Robert Nesta Marley Booker, born on February 6, 1945, died of cancer in 1981 at age 36 and is internationally known in the music world as the most famous reggae performer.
Among his greatest hits are songs such as I Shot the Sheriff, No Woman, No Cry and, together with The Wailers, the group he headed, Three Little Birds.
- AAP