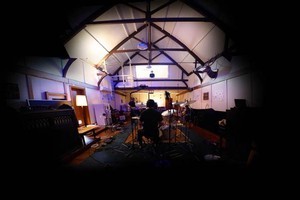 It's about bloody time. Don't get me wrong, I have nothing against the music people at NZ On Air, because for 20-or-so years they have fought the good fight to get more Kiwi music on the airwaves - and won. The thing that always got to me though - and many others in local music circles - was the funding agency's mostly exclusive focus on commercially viable acts.
Not that this was necessarily bad. For example, it did wonders for Shihad's career. They were still a loud and heavy bunch of bogans when they got their first video grant for the mighty Stations back in 1993. Since then they have received $340,000 - that's 28 lots of $5000 for videos and four $50,000 album grants - but they probably wouldn't be the upstanding rock institution they are today without it.
Actually, maybe that's why Jon Toogood started a new band, because he's feeling guilty about all the money Shihad has been given over the years?
Anyway, I digress. And yes, the likes of Brooke Fraser and OpShop are also hugely important artists on the New Zealand music landscape. But let me hear you sing it from the rooftops: "Boring!" Because there are many more interesting and exciting acts that also deserve to be heard by the people. However, under the old NZ On Air system, many of these sorts of acts did not qualify for funding. Bands like Kerretta, Jakob (who, admittedly, have had two video grants in the past) and Beastwars. I know, I know, not to everybody's tastes but they are three of my personal favourites who are great bands making ground-breaking music.
And now, with Making Tracks, NZ On Air's revamped music funding scheme, which was launched last week, these less mainstream acts might have the opportunity to get their hands on some Government money to help make music. Hopefully, anyway.
The scheme aims to have a more diverse approach in terms of the music it funds and where it gets played - surely good news all round.
And while today - Budget Day - will have most of us tightening our apron strings, for once local musicians might well be able to splash out and buy some new guitar strings thanks to NZ On Air.
It will invest $2 million each year, funding at least 200 Making Tracks projects - that's 200 single-track recordings and music videos. It replaces the old three-pronged system, which included album funding, new recording grants, and music videos.
The new criteria for artists applying for funding - including things like having 500 followers on Twitter and being willing to stump up $2000 of their own money for a music video - is a good move too, because it will hone in on those serious about making music and help weed out some of the duds.
However, this stricter regime could spell the end of spending Government money on booze for the video shoot. Still, if you ask me, there is the argument to be made that a few beers and a couple of shots get the creative juices going - this is rock 'n' roll we're talking about.
My only lament about Making Tracks is the loss of album funding. Not so much that NZ On Air will not be financing these projects anymore, because its core focus should be getting airplay and exposure for songs, but because it's another boot in the guts for the album.
I'm still passionate about albums. And sorry for getting all melodramatic about it, but these long-playing beauties represent the pinnacle of music as an art form. Well, for those with more than a three-minute attention span, at least.
- TimeOut