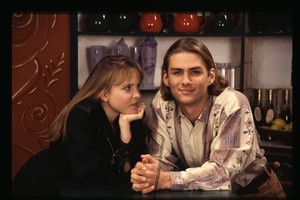 Perhaps the recent addition of several teenagers to the cast have tickled fans' fancies or maybe the onset of winter is working in Shortland Street's favour. The soap's first one-hour episode of its "winter season" on Monday night achieved what has been touted as the highest ratings for a drama series this year.
The winter season, which rewards fans with an extra half-hour of drama each week, won a 23.8 rating and 53.6 per cent audience share in the 18-39 age group.
That is the highest rating achieved by a TVNZ show this year and last week's ratings were Shortland Street's highest for the year.
The winter season runs until mid-July, and a 90-minute episode, which is being filmed this week, will also screen in the middle of this year.
In other news, to coincide with its 20th year on air (its 19th birthday is Wednesday, May 25) the show is resurrecting a character from the past.
Kieren Hutchison, who played Rachel McKenna's (Angela Blomfield) brother Jonathan, is returning to the cast on Monday, May 23.
Jonathan, a gay hospital worker, left Shortland Street in 1996 after an Aids scare. Prior to that, he dated paramedic Jamie Forrest (played by Karl Urban), who was the show's first gay character. Jonathan's name has been slipped into the scripts since, as Rachel's initial reason for leaving Ferndale was to visit him in Australia. She later renounced all ties with her brother but last year received news that he had been in a serious car crash.
Hutchison says the call from Shortland Street asking if he would like to return to set came "out of the blue" and presented a good case for him to move back to New Zealand with his American wife in tow.
"I had heard from friends that my character had been mentioned in storylines after Rachel came back and I heard through Facebook that I was in a car crash."
He has been living in Los Angeles since 2002, working on TV shows such as One Tree Hill and has had guest spots on CSI, Castle and small movies.
Returning to Shortland Street after 15 years away has been a pleasant surprise. Some things have changed - the location of the studios and the proliferation of gay characters, for example - while other aspects are very familiar. Blomfield and Michael Galvin and some of the camera and sound crew have been there since he left.
"It's really nice to see the consistency. These guys met me when I was 18 and fresh out of school, so it's been fun to come back. I'm in my mid-30s now and I'm a dad and married. It's like a school reunion, almost."
- TimeOut