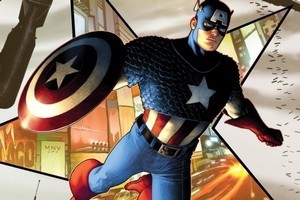 With movies like Thor coming to cinemas later this month, TimeOut takes a look at other superhero flicks on the way this year...
X-Men: First Class
What: Prequel to the movie series which has extended to three films and Hugh Jackman's Wolverine spin-off.
First comic book published: 1963
The men and women in the costumes: The film stars James McAvoy as Professor X and Michael Fassbender as Magneto as well as Kevin Bacon, January Jones, Rose Byrne, Jennifer Lawrence and Lucas Till.
Releases: June 2
The Green Lantern
What: How test pilot Hal Jordan, after acquiring the ring of power and lantern from a dying alien, becomes the first Earthling to join a corps of cosmic warriors trying to maintain order in the universe and save the world from the evil Parallax.
First comic book published: 1940
Man in the costume: Ryan Reynolds who is supported by Taika Waititi (as Hal's aircraft engineer mate) and Temuera Morrison (as the alien); directed by expatriate New Zealander Martin Campbell.
Releases: June 16
The First Avenger: Captain America
What: The adventures of sickly Steve Rogers, who, having failed to enlist in the US Army in World War II, takes a super-soldier serum and acquires a shield and the stars and stripes bodysuit. To be seen next year in The Avengers too.
First comic book published: 1941
The man in the costume: Chris Evans (who was also Johnny Storm in The Fantastic Four).
Releases: July 28
-TimeOut