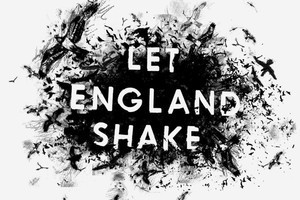 The Queen of Scream, PJ Harvey, reconnects with her folk-blues roots on her eighth album, Let England Shake.
Aptly recorded in a 19th-century church in Dorset, the English singer traverses the trenches of Gallipoli and the Afghan frontline, laying out a sombre lesson in war.
The tracks melt perfectly into one another, weaving together a musical story of carnage and doom. It's a concept record only Harvey could pull off with such feeling and intensity. Brilliant.
Out now
- Herald On Sunday / View