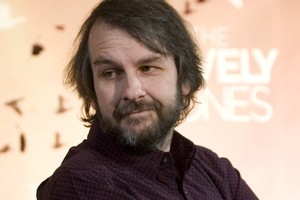 A man has been jailed for almost a year after charging nearly $250,000 to Sir Peter Jackson's American Express card.
Richard Berry, owner of the Michigan Toy Soldier Company, will go to prison for 10 months.
Sir Peter had used his American Express card in 2007 to buy items online from Berry's store, which specialises in historical miniature models of toy soldiers and other figures.
Between 2008 and 2009, Berry then charged US$189,902.22 to Sir Peter's card, The Detroit Free Press reported.
Berry's lawyer, David Steingold, told the court Berry made the charges because his company, which he founded in 1990, was in financial trouble.
In a letter to the judge, Berry apologised and asked to remain free while serving his sentence.
"I am truly sorry for this and all the trouble it has caused everyone. I was led to do this because so many people were relying on me and the thought of failure and letting all these people down weighed so heavily on me that I made some very foolish and terrible decisions," Berry wrote.
- NZPA