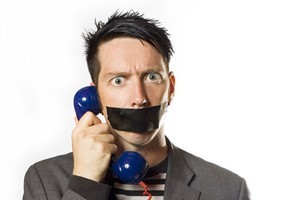 A quick word with New Zealand comedian Sam Wills, whose mime act has won him rave reviews in Britain. He rips the tape off his face to talk to Jacqueline Smith.
It's midnight your time, what are you doing up so late?
I had two shows tonight, one little show in Chester opening a club and then headlining in Manchester. So it's been a busy, busy night and now I am just sitting around at a friend's place watching a bit of Star Wars, of all things.
How long have you been in Britain?
I first came here in 2007 to check out the Edinburgh Festival and did some street performing. And during the festival I met my lovely now-wife Felicity who is also a street performer and stage performer. She was singing opera on the street.
And you have the same show as we last saw here in 2007?
It has sort of evolved. It's faster, smoother and slicker with nicer writing, but in essence it is the same show.
Do you use the same Yann Tiersen music?
Yes, and I am working on a second show at the moment and am using his music for that as well. People like the Frenchness and the very innocent feel of it.
I was a lion in your show once - I had to jump through a hoop. Do you still do that?
Yes, I still bring people up on stage - it's all about the audience interaction. That's one of the fun parts of the show, it makes it a real live show. You never know what they are going to do. Sometimes it can be comedy gold and other times really awkward and weird.
Do you recognise people on the street who you have brought up on stage?
Occasionally I have people come up to me and say they have been part of it, or on Facebook. But I am kind of lucky in the sense that once I take off the tape and put on my glasses, people don't recognise me. It is like a Clark Kent/Superman moment but in reverse.
I must say it's interesting hearing you speak after only knowing you as a mime.
Well, that's the other thing - once you take the tape off people don't want to hear you speak, they hear a horrible New Zealand accent.
You must go through a lot of tape, especially doing two shows a night.
I do go through a bit, especially because I have discovered my special brand of tape, one called Nashua which is a very strong one. I found it in Australia, but I can't find it here in Britain. So I have to order it in Auckland and get them to send it to Christchurch to my mum and dad, and then they ship it over.
Who would usually use Nashua?
Technicians use it, stage hands, roadies - they use it for what it's supposed to be used for.
I guess it doesn't come off very easily?
It's a pretty solid, sticky brand. That's what I love about it. I'm on stage for an hour and under the stage lighting I get very hot. I needed something that wasn't going to come off with sweat. I found this brand was uber-sticky and would stay on for over an hour.
Do you have to use a special moisturiser or anything after ripping it off?
No I don't have a special brand, but I suppose I look after my skin. I look after my body. No it doesn't seem to meld to my skin too much. Fortunately I don't have a big red square left when I take it off, I think then people would know it was me.
Maybe you are just immune.
Yeah, maybe my skin has built up an immunity to this weird glue, or over time I am slowly killing myself with tape.
And where did the idea come from?
It was in 2005, after winning the Billy T James Award. I was doing the other comedy stuff, the talky stuff and circus sideshow stuff - from juggling hedge clippers to pulling my body through tennis rackets to snorting balloons and hammering nails through my nose, that sort of thing. And I did a show in 2005 called Dance Monkey Dance which won the award. It was all about how I felt I was a dancing monkey for people. I wondered what I could do after winning, and decided to challenge myself by doing a silent character, but I couldn't physically shut up so I decided to tape my mouth, and that worked.
Do you find that these days you are happy to sit on your own and not say anything?
I'm perfectly happy sitting quietly. I think that's what a lot of people need to learn. It makes life a lot easier.
Do you get the Charlie Chaplin reference?
I never liked him. Buster Keaton is way better, and funnier. Charlie Chaplin was the underdog but he was really cocky and knew he was going to get the girl and beat the bad guy.
Did you not meet Felicity with tape on your face?
No, she saw me pulling my body through a tennis racket.
LOWDOWN
Who: The Boy with Tape on his Face (Sam Wills)
When and where: Performs as part of the AotearoHA Comedy Carnival, December 10 and 11 at SkyCity Theatre.
AotearoHA also stars Ben Hurley, Australia's Sammy J & Randy, magician comic Jared Fell, Dai Henwood, Jesse Mulligan, Marcel Lucont, Celia Pacquola, Jeremy Elwood, and Jamie Bowen.
-TimeOut