Rating: 4/5
Verdict: Girl still having fun, but in a bluesy way these days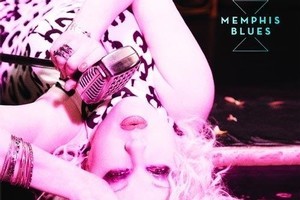 At 57, the former poppet of the 80s has relaunched herself in new and interesting ways, not the least being a chirping Noo Yawker judge on America's Celebrity Apprentice - but more importantly as a creditable torch singer, and now blues artist.
Lauper took herself to Memphis for a project dear to her heart - interpreting blues standards, dedicating it to Ma Rainey - and pulled in a guest list of B.B. King, Jonny Lang, Chicago blues harmonica player Charlie Musselwhite, the great Memphis soul singer Ann Peebles and Allen Toussaint from New Orleans.
With a cracking band (horns and organ), Lauper delivers an album of blues songs which is by turns restrained, then full of earthy raunchiness and sensuality (her version of Early in the Morning with Toussaint and King, and How Blue Can You Get? with Lang).
She also proves again how convincing she is as torch-blues singer (the aching Romance in the Dark), can get in behind a New Orleans gumbo beat (the too-short Don't Cry No More) and throw out edgy rock-blues (Rollin' and Tumblin' with Peebles, and Crossroads with Lang).
If Lauper doesn't at times quite pull out the throat-tearing she is capable of (Down Don't Bother Me) this unexpected album has still been worthwhile for all parties. And us.
- TimeOut