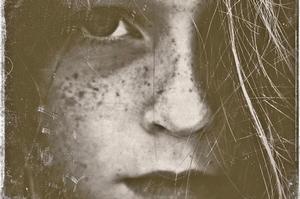 Plenty of buzz in the publishing world surrounds this sprawling, post-apocalyptic novel that's being heralded as one of the year's big releases.
It's certainly big in size - my review copy ran to 790 closely written pages - but whether Cronin is a challenger to the likes of Stephen King remains to be seen. I suspect The Passage, with its multiple story strands and large chorus of characters, is a far denser, more complex read and so may not have the same breadth of appeal.
The story is split into two distinct parts.
The first tells of the coming of the apocalypse and is tautly written, compelling and convincing.
In the jungles of Bolivia a virus is discovered which scientists are convinced will help prolong human life.
They test it on violent death-row inmates who are then turned into vampires.
And we're not talking super-rich, teen-dream, glittering Twilight vampires here - these guys are nasty.
Inevitably they escape and lay waste to America.
A strain of the virus has also been tested on an abandoned little girl called Amy.
When disaster strikes, she's rescued by an FBI agent who spirits her away to safety in an abandoned mountain camp.
The second part of the novel is Cronin's brave new world - an enclave of survivors in the southern Californian mountains who are protected from the marauding virals by a barrier of bright lights.
This is where I think the story strays more towards overblown soap opera than dystopian vision.
There are battles and love stories aplenty, there is heartbreak, tragedy and tales of derring-do, there's a confusion of characters and the ongoing mystery of Amy.
Who is she? What is she? When a small band of survivors strikes out in a bid to raise help for the sanctuary and its failing lights, the story becomes more action-adventure and for me that's when the whole thing jumps the shark a bit.
Die-hard fantasy fans probably aren't going to agree, however.
And to be fair, The Passage is inventive, entertaining and a powerful page-turner. Ridley Scott has bought the film rights so if you're not keen on devoting days of your life to chewing through this big, fat epic you can always wait for the movie.
The Passage, by Justin Cronin, Orion, $39.99