You might not recognise their faces, but they provide the voices for the characters in your favourite titles. Archie Bland meets the actors who bring video games to life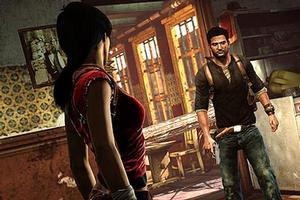 When David Sobolov first gave his voice to an interactive collection of animated pixels more than a decade ago, the work wasn't exactly subtle. "Back then it was screaming and dying," he says, in a sonorous baritone that makes it abundantly clear that this is a man whose vocal cords are his living.
Sobolov was around when game acting was in its infancy. His first credit was in a space adventure called Homeworld, in which he played the nameless Pilot One, issuing indeterminately futuristic commands and occasionally raising his voice at intergalactic hazards.
A few years later - after stints as Robocop and a Transformer, among other TV roles - he lent his voice to a henchman in a Spiderman game; then in the original Call of Duty, he provided the voices for background soldiers, and, one presumes, did quite a lot of screaming and dying.
Then, members of the programming team might fill in for minor characters, and the only qualification for a gaming gig was the ability to produce a wide range of vocal styles, the better to cram in a supporting cast at minimal cost.
For a voice-over veteran like Sobolov, there was nothing to it. "In those days," he says, "there was lots of action and not much story."
Since then, things have changed. "Last year," Sobolov reflects, "I played these whimsical trees in a game called Ion. You didn't have a lot of whimsical trees 10 years ago."
Actors, in other words, are no longer mere technicians in video games, but a vital part of an experience that only works if it is dramatic. But if most players will vouch for the extent of that change, most of the performers will point to one crucial thing that hasn't really changed at all: the rewards for their work. And in an industry that now makes more money than Hollywood, the cast-members are beginning to demand their piece of the pie.
The problem is this. Actors, independent contractors who rarely know where the next pay cheque is coming from, are somewhat compensated for that insecurity by the knowledge that they will receive residual payments when their work is shown.
Every time a movie or a sitcom gets repeated or bought on DVD, that means another residual payment for the actors involved. In the film and television industries, this is a universally accepted deal.
The games industry, on the other hand, is not so hot on it. "If you look at the total contribution either in terms of hours that go into the creation of a game or the earnings of the people who make the games, voice talent represents a minute percentage," Scott Witlin, a lawyer for the video game publishers, told the Los Angeles Times when negotiations - which have still not borne fruit - ground to a halt late last year.
To Sobolov, a member of the committee that negotiates for the Screen Actors Guild, that attitude is a sign of an industry that has not yet come of age. "Like any profession there's a maturation process," he says. "At a certain point the two parties will realise they need each other and we'll be compensated properly."
But with 80 per cent of video game actors un-unionised, the SAG's negotiating power is limited. The current going rate - about $800 to voice 20 minor characters at up to 300 words each, plus an unlimited number of screams, groans, wails, giggles, sneezes - isn't especially generous, but there will always be someone willing to take it.
Still, at least American actors have a union working on the case. Although there is talk of a push to establish a global contract, Britain's Equity union has no deal with game publishers, and no plans to strike one in the near future.
In 1995, the gaming giant Electronic Arts signed off on an agreement, but that has long since lapsed.
And yet far more is demanded of actors working in games today. Pascal Langdale, for instance, made an entirely different entrance to the industry to David Sobolov.
Langdale, a British small-screen stalwart, had appeared in everything from Spooks to Holby City; his associations with video games were mainly bound up in childhood memories of a BBC Micro. But when he went to audition for the console title Heavy Rain in 2006, he found himself alongside hundreds of other actors hoping for a role in a production that would eventually take over three years of his life.
After he got the part of the game's hero, Ethan Mars, he would be clad in a motion capture suit and asked to shoot and sprint and open doors in dozens of different ways according to his character's mood; he would record thousands of lines of dialogue in a script about three times as long as a typical feature film. His bare bottom would even be immortalised in virtual reality. First, though, he had to get the job.
"It only really sunk in how serious everyone was about this when I was invited to the studios in Paris to do physical tests," he says. "They liked me, but they had to scan my body to check that I didn't have any physical idiosyncrasies that might annoy the gamer."
The game's producers told him that they had reluctantly dropped an actress from another project because, real though it was, the virtual version of her mouth seemed artificially large for her face. As Langdale puts it: "We were all at the mercy of the scanner."
Luckily, he passed. But it was an indication of the importance blockbuster titles now place on getting the right person for the part.
In a way that has never really been true before, performances by the likes of Langdale are essential to the game; in a title as plot and character driven as Heavy Rain, an unconvincing lead will wreck the experience. Nor is he simply dubbing a voice onto an animator's creation: in voice, appearance and movement, Langdale is Ethan Mars.
And unlike in film, where a single shot at a specific range dictates the kind of performance necessary, his work for Heavy Rain was documented in three dimensions by an array of cameras. "It's more like live theatre," he says. "A lot of actors think in a game you can relax because you're not really being watched. But you're being watched in 360 degrees, all the time."
These complications did not particularly influence the financial reward. Langdale is happy with his pay for that role, partly because he was a beginner in the industry when he took it. But he says: "If game makers shared profits it would justify the hours, the stress, the overtime and all the rest of it."
As more games feature memorable acting performances, and as technological advances make the people in them less zombie-like, that argument will only get stronger.
But in the meantime, there are still those beyond the self-interested likes of the games publishers who cast doubt on whether actors should really be entitled to a better deal.
Nolan North was the voice of Nathan Drake, the protagonist of the successful Uncharted series, and stars in plenty of other big-name franchises, from Assassin's Creed to Army of Two; the praise for his work has made him perhaps the first gaming actor with a genuine public following, albeit from quite a specific demographic. (At video games conventions he is a major target for autograph hunters.)
Gaming has been good to North, who has mostly been a bit part player in his more conventional work. "It's a strange niche," he says. "I grew up on an Atari and we never had voices in games. I never could have dreamed of becoming a games actor. There was no such thing."
Nevertheless, North views the calls for an improved deal for actors as premature: he is replaceable, the people putting the code together and designing the levels are not.
"I believe in residuals for everyone," he says. "But until everyone's getting it I don't think actors should be whining. These guys don't sleep for months, and I come in for four hours and then turn around and ask for a royalty? Let's be honest, we're still shooting zombies."
Still, even North would agree that a little more recognition for the work actors do would be welcome. With a film of Uncharted in the works, and North arguably the only gaming actor to have really imprinted himself on the role he played to widespread acclaim, he might reasonably have expected to have a shot at the film role. As it is, Hugh Jackman is the strong favourite.
"I'd love to do it, but I have to resign myself to the fact that that won't happen," he sighs. "That's just how the business works." Still, philosophical as he can be, the looming A-listers - and their potential colonisation of the field he has made his own - can't help but rankle a little.
"Vin Diesel got a million dollars to do a couple of sessions for a Chronicles of Riddick game," he points out. "He didn't even do the whole thing! Well, that didn't sell as many copies as ours did. The truth is that Hollywood needs to figure out that a lot of gamers are going to see movies."
That argument is probably some years from holding sway. In the meantime, North remains cheery about the path he's taken, and delighted by the idea of gamers around the world directing his avatar into volleys of machine gun fire.
And he views a better deal for actors as ultimately inevitable.
"I'm not even a very good gamer but I'll watch someone else play and it's like a movie," he says. "I remember doing research on this industry a few years back and thinking, this is the future. And we're starting to reap those rewards now. This is something that is going to explode."
Sounds familiar: Famous gaming voices
- Stephen Fry in LittleBigPlanet, Fable 2
- Jack Black in Brütal Legend
- Samuel L Jackson in Grand Theft Auto: San Andreas
- Patrick Stewart in The Elder Scrolls IV: Oblivion
- Liam Neeson in Fallout 3
- Nathan Fillion in Halo 3: ODST