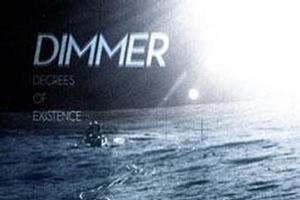 Rating: * * * * *
After the brooding soul shapes that marked the second and third Dimmer albums, it felt as if Shayne Carter's new-found post-Straitjacket Fits sense of groove had begun to turn into something of a rut.
Last album There My Dear didn't sustain the interest as its predecessors did and seemed an exercise in mood over music.
The artful restraint of approach that had been the most marked shift from Carter's heyday in the Straitjacket Fits had started to sound stifling.
Here though, it's as if he and his cohorts have reconnected to something. Yes, it's true that some even contain distant echoes of those legacy award-winning good old guitar-crazy days of the SJF - especially the surging Cold Water and Nowhere I Want.
But they also act as key cathartic moments of an album that swings neatly between tension-and-release throughout, and one that also feels like Carter's most fully realised yet.
Sonically, like past Dimmer albums, it's intriguing and often unsettling for what it's leaving out - or pushing up front.
And it rarely eases its grip, even when it's doing seemingly gentle minimalist things, like on the sweetly sarcastic Bless or doing without vocals altogether on Wrong Bus, with its headrush of nightmare guitars and mad trumpets.
It has its beguiling moments too like Nowhere I Want, the guitar lines of which might remind of SJF's Bad Note for a Heart but which gets wrapped up neatly with a terrific bit of whistling.
The following Comfortable shimmers along with Carter cooing sweet - but slightly threatening - nothings, all the way to an elegant guitar solo which was played, by the sound of it, underwater. Likewise the closing double of Too Far Gone to Care with its askew pop and the hazy, fractured What Would I Do give this a dreamy finale.
There are plenty of other moments here just as disarming, nicely offsetting this album's aggressive streak. That's at its most thrilling on the opener and title track which comes with a Joy Division-like throb and on the aforementioned Cold Water, which is as exciting a rock song as anything Carter did on that first SJF EP more than 20 years ago.
And all on an album that may well prove a career best.
Russell Baillie