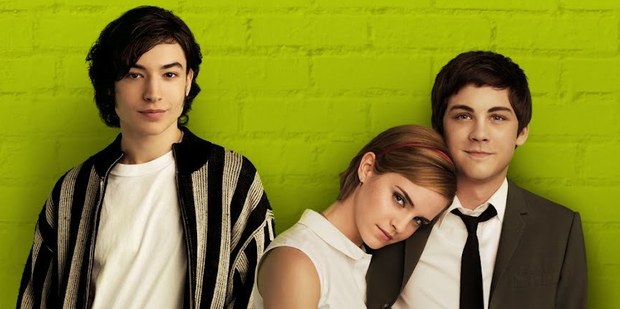 Director Stephen Chbosky's semi-autobiographical coming of age story The Perks of Being a Wallflower is based on his own novel. A moving, honest and nostalgic portrayal of the awkward teen years, it's a story pretty much everyone will relate to in some way.
With a pixie haircut and American accent (which slips occasionally), Emma Watson sheds Hermione Granger in her role as Sam, a high school senior who, with her gay step-brother Patrick (Miller), befriends a shy, introverted junior pupil, the protagonist Charlie (Lerman).
It's immediately clear Charlie, an avid reader and aspiring writer, is more sensitive and fragile than the average teenager. Recovering from a breakdown, he's keenly aware life at high school can be cruel but is ready to get back into life.
What makes Charlie's first year at high school tolerable, and the film so endearing, is the idea that no matter how bad life can get it's more bearable with the loyalty of good friends.
The Perks of Being a Wallflower celebrates the friendship between Sam, Patrick and Charlie and their "island of misfits" as they negotiate first loves, kisses and break-ups, scandalous reputations, and the more serious issues of mental illness and dealing with their sexuality.
These themes are hardly new, there are moments when it's like watching Glee, without the singing and dancing, but Chbosky's story reveals itself unpredictably enough to keep you invested in the characters' lives.
Lerman and Miller give subtle and impressive performances as characters expert at hiding their inner turmoil; Lerman conceals Charlie's behind his shyness, and Miller masks Patrick's with extroverted bravado.
Watson sits nicely poised between them as the easy party girl trying to smarten up her act, but it's the boys who will reduce you to tears.
The film is set in the 80s but thankfully Chbosky recognises his story is timeless and refrains from making too much of the sartorial disasters of the decade, although he uses 80s music to set the scene. Key moments are all realised with a classic track that fits the occasion. This is a high school film that truly captures the laughs and tears that come with growing up.
Stars: 4/5
Cast: Logan Lerman, Emma Watson, Ezra Miller
Director: Stephen Chbosky
Running time: 102 mins
Rating: M (offensive language, sexual references and drug use)
Verdict: Relatable, moving and funny
- TimeOut