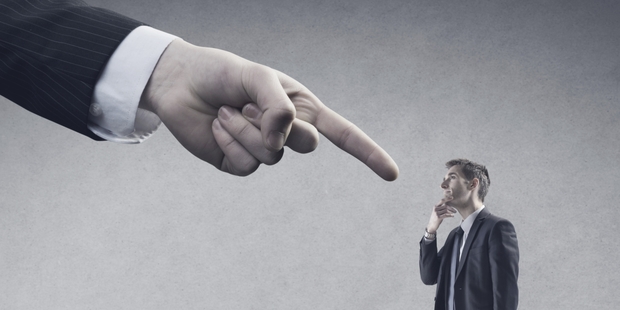 Think of your manager as your number one customer, says psychologist Keith McGregor. It's a concept most people haven't thought of when they complain "my boss never listens to me" or "my boss takes no interest in what I'm doing".
He tells the story of a young woman in her 20s who came to work barefoot. Nowhere did her job description state that she was required to wear shoes.
"Her manager was an older woman and [the bare feet] drove her insane. They were locked in a constant state of battle," McGregor says.
During one of McGregor's workshops the young woman said, "Hang on, what you're saying is all in favour of the managers." McGregor replied, "Now you've got it," expecting to stir up some debate but the woman fell silent. A few weeks later he saw her in the building and asked why she hadn't risen to the bait.
"Oh no, I suddenly realised what you meant," she said. "I've completely changed and now my boss thinks I'm the best thing since sliced bread.
And I still don't wear shoes."
Realising she had the power to look after her "customer", she had started keeping her manager informed and being supportive rather than defiant, McGregor says.
"If you view your manager as your 'boss', as someone who tells you what to do, it ruins what could otherwise be a good job," McGregor says. If you view him/her as a customer - someone you have to look after - that subtly changes the sense of disempowerment. This is part of "managing the manager" advocated by William Oncken jnr in his book, Managing Management Time: Who's Got the Monkey?
In most business transactions there is a sense of equality between supplier and customer, McGregor says. In many organisations there is a sense of hierarchy, chauvinism and elitism. Permanent change for the better and genuine self-empowerment seem to happen when those being managed see themselves as having a shared responsibility in the management process while maintaining a clear perspective on who they are accountable to and for what - ie, when people stop viewing themselves as subordinates and start seeing themselves as service providers.
So when staff complain their manager doesn't know what they do it's "a bit like the managers of The Warehouse getting together and saying - the public are hopeless, they've got no idea where our stores are or [what's on our shelves]."
Keep the "boss" in the loop, (they like this), says McGregor - grab her/his attention for one minute on a Friday or every morning and tell him/her what you've done.
Most managers feel relaxed about people who provide feedback, and it means they won't make any decisions that affect your area without being informed.
The notion that a manager is a customer is new to most people, he says, likewise the idea that the task of a manager is to grow his/her staff and interact with them.
McGregor's biggest challenge is to get CEOs and senior managers to interact in a meaningful way with frontline staff in large organisations.
"If you could do that you could shut down the entire management consulting industry."