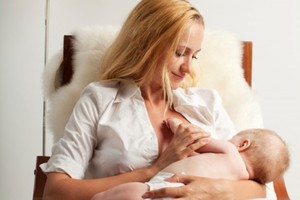 Adding to the benefits of breastfeeding, a study conducted by the
University of Otago has found breastfeeding infants protects against the
development of asthma or wheezing in children.
While the claim has been at the centre of an ongoing debate in science literature, the study of 1105 infants in Christchurch and Wellington reveals hard evidence of the protective effect on developing asthma in young children.
Lead author of the study, Dr Karen Silvers from the University of Otago, Christchurch, says the results support an international health message to breastfeed to prevent
asthma.
"If every infant in this NZ cohort had been exclusively breast fed for six months, as is recommended by the WHO [World Health Organisation], current asthma would have been reduced by 50 per cent at two years, 42 per cent at three, 30 per cent at four, 42 per cent at five and 32 per cent at six years."
It was also revealed the effect of breastfeeding is stronger in atopic or allergy suffering
children with results showing exclusive breastfeeding for three months in this atopic group reduced asthma at six years by 59 per cent.