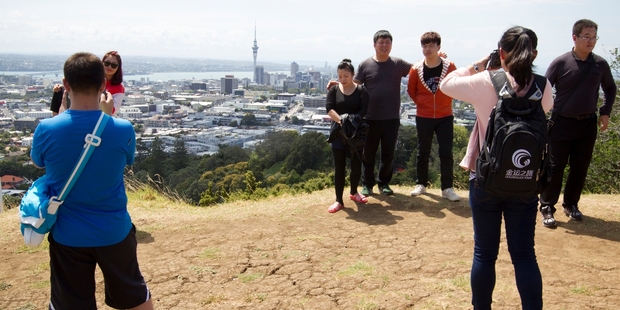 Spending by overseas tourists is forecast to grow by 18 per cent to $6.5 billion in 2019, says a government report.
Figures released by the Ministry of Business, Innovation and Employment show the global outlook remains mixed with disappointing data in Europe and some other countries, and more positive indicators in the United States and Japan.
"Australia and Canada are also grappling with overheated housing markets and over-indebted households," the report said. "To reduce their debt positions these households will reduce consumption including cutting international travel."
Despite this mixed picture, international visitor arrivals are forecast to keep growing over the next six years.
The global economic situation suggested that traditional markets such as Britain would continue to decline. However, this decline would be offset by strong growth from China and Australia.
The United States economy appeared to be improving and visitor arrivals from the US were expected to improve.
Overall, the average spending per day will increase from $113 a day to $116 by the end of the year.
Length of stay will trend down from 18.9 days now to 17.9 days by 2019, largely because of a shift to short-haul trips by Australian and Asian visitors.
New Zealand's biggest market, Australia, is set to remain vital although visitor numbers are predicted to grow slowly because of weakness in the Australian economy and supply constraints after the Christchurch earthquakes.
China is the second-biggest source of tourists - with 200,000 visitors - and numbers are forecast to swell.
The Tourism Industry Association said forecasts showed that tourism was on track to continue its position as one of New Zealand's biggest export sectors.
Chief executive Martin Snedden said the forecasts highlighted opportunities to grow tourism's multibillion-dollar contribution to the economy.
"The challenge for our industry is to treat these figures as a minimum target and to then take cohesive action which drives even greater returns for the industry and our individual operators."