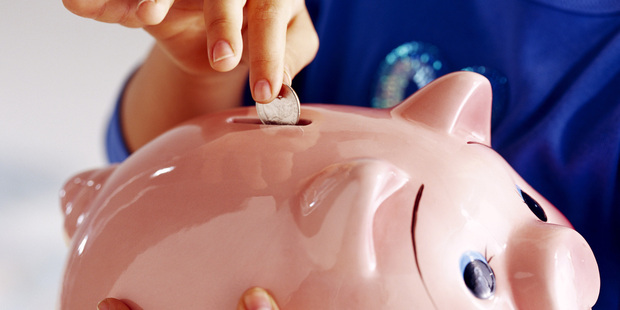 New Zealand needs new financial instruments to help middle-income earners make their savings last during retirement, says a tertiary retirement expert.
KiwiSaver has grown to more than two million members since it launched in 2007 and now has funds of about $13 billion under management.
But Susan St John, co-director of Auckland University's Retirement Policy and Research Centre, said many retirees could struggle in the future to make their KiwiSaver lump sum go the distance.
Retirement was full of uncertainty and risk and the problem of decumulation - how to make best use of savings while minimising the risk of outliving capital - needed to be tackled, she said.
"There are virtually no New Zealand products that spread the risk of outliving capital, yet individuals and society have a vested interest in facilitating this process," St Johns commented in an online article.
St John said decumulation was topical at a time when investment returns were low, the longevity and cost of long-term care were increasing, and the workforce was shrinking relative to the number of retirees.
Middle-income earners going into retirement were at a particular disadvantage, she said.
"They lack the resources of wealthy retirees and the social assistance programmes designed to protect the least well-off."
St John said those people still faced the worry of "eking out" savings over an uncertain lifespan and the potential challenge of pricey long-term care.
And as a growing number of 'baby boomers' reached retirement, there was also the ethical question of whether they should cover their own costs or spread those costs among themselves.
"In other words, those who die youngest subsidise the ones who live on," she said.
"We are already seeing the tussle as questions are raised about some wealthy baby boomers getting a pension worth more than the unemployment benefit while still working, in an age of austerity, youth unemployment and high student debt."
One possible solution would be to create a product that combined an annuity - a series of payments made at fixed intervals of time - with long-term care insurance, she said.
That would encourage people to turn KiwiSaver savings, and possibly a part of home equity, into an ongoing income stream that adjusted when care was needed.
"The idea is to spread the cost of long-term care among the aged group itself rather than letting it be picked up largely by those of working age."
Providing that kind of annuity would require help from the state though, she said.
"How do you price longevity, which continues to improve? Or inflation? The private sector doesn't offer many inflation-proof products," she said.
Private annuities tended to be fixed in dollar terms and private providers could struggle when members lived longer.
Creating such a product would have benefits to the rest of society, she said.
"If people had effective pensions, they could meet their costs of ageing for as long as they live, rather than have their children worry about them running out of money."
According to projections by Statistics New Zealand, the 65+ population will increase from its current 14 per cent of the total population to 23 per cent by 2035 and 26 per cent by 2061.