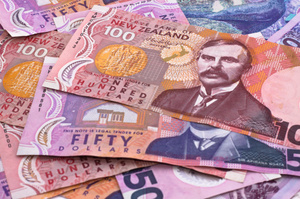 The $30 billion rebuild impulse will be spread over a decade. The first day of the parliamentary inquiry into manufacturing revealed a united view on the biggest threat to New Zealand's exporting manufacturers - the exchange rate. In a small country scale is the challenge; to compete in a global context the investment that flows from scale is mandatory.
The more focused the niche, the greater the pressure to operate in export markets. Export comes early on the growth curve for New Zealand firms. Uncertain returns for export efforts throw a shadow over investment decisions; without investment firms are unlikely to grow.
A recent Herald editorial, "Calls to focus on exchange rate should be ignored", had it wrong. At its heart lay the dogma that exchange rate variations are inevitable, something to be tolerated and accommodated but least of all managed. Yet much of the monetary and fiscal policy in the world suggests the contrary.
Other jurisdictions are in full currency conflict: the United States printing money until employment falls to less than 5.5 per cent, Japan, Switzerland, China, Britain and others are well beyond a single lever (interest rates) and a single target (inflation). The world has changed and New Zealand needs to take notice.
We cling to the same predictable policy framework while our currency appreciates and the dilemma facing our exporters remains.
The Reserve Bank and Government can claim there is nothing to be done and politically and even if there was, helping exporters would cost everyone else.
Manufacturing raises the efficiency of our economy, monetises innovation, drags through investment in the rest of the economy ($1 value added in manufacturing creates $1.4 value in other sectors) and a job in the manufacturing sector requires more jobs in the rest of the economy (100 manufacturing jobs support 291 jobs elsewhere).
Economies that have resisted the post-industrial myth, for example Germany, Scandinavia and Switzerland, have done better than those that by design or neglect shifted the dirty bits offshore.
Making things is becoming the new normal for successful innovative economies. But making things efficiently starts with investment and it is that investment that is starved by policy settings, robbing our exporters of a reasonable and predictable margin.
The claim "there is nothing to suggest that New Zealand's present approach is wrong" depends on the questions you ask. There is no doubt that price stability is vastly important to a successful economy, but has price stability alone delivered to our expectations? Have our growth rates been satisfactory? Is our external position, current account, acceptable and sustainable? Do the public service, infrastructure, welfare, health and education provision meet the standards we expect, or the standards offered by other economies? If we are less than happy with our economic outcomes, and threats to them, we need to do more than sit on our hands.
The editorial correctly says New Zealand should become an exporter of high value products to transform our economy. Unfortunately under current settings, even high value manufacturers can't anticipate the margin to invest.
The editorial suggests the construction sector will be boosted by the Christchurch rebuild, but the $30 billion rebuild impulse will be spread over a decade. Exports amount to around $60 billion a year. A focus on facilitating and promoting exports will have a larger and longer-lasting positive effect on our economy.
We believe it is irresponsible and short-sighted to ignore the debilitating effect the appreciating currency has on the investments made by our exporters and manufacturers.
John Walley is CEO of the NZ Manufacturers and Exporters Assn.
Dialogue: Contributions are welcome and should be 600-800 words. Send your submissions to dialogue@nzherald.co.nz. Text may be edited and used in digital formats as well as on paper.